Bermudagras Research and Early Sensor Work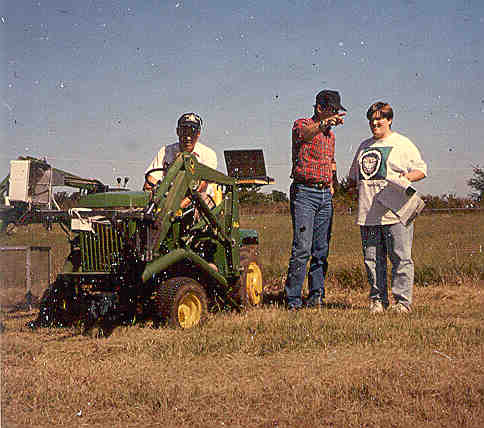 Shannon Taylor, John Solie and Marvin Stone collect bermudagrass sensor readings in Ardmore, 1993.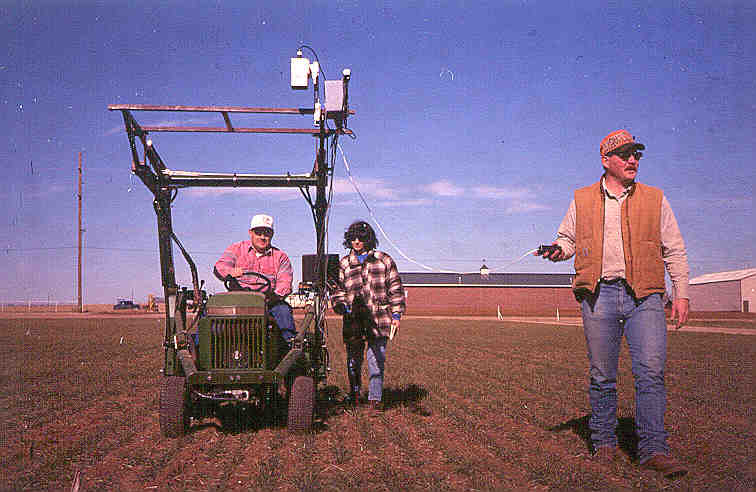 Jeremy Dennis, Erna Lukina and Wade Thomason, Experiment #222, fall 1994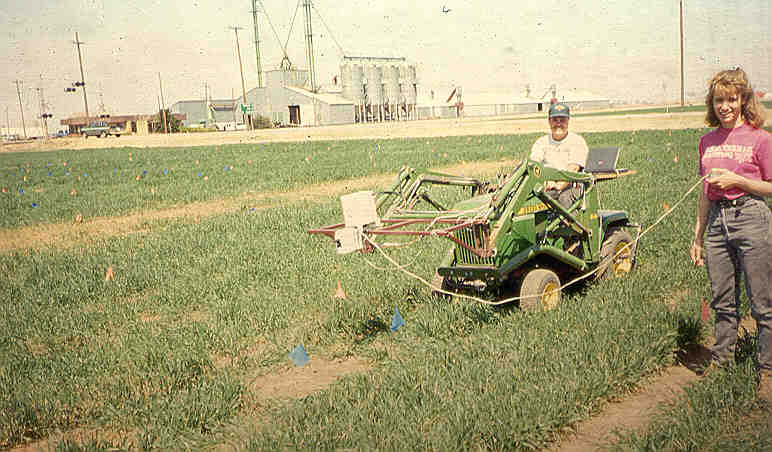 Steve Taylor and Heather Lees collect sensor readings from wheat plots near Hennessey, OK, fall 1995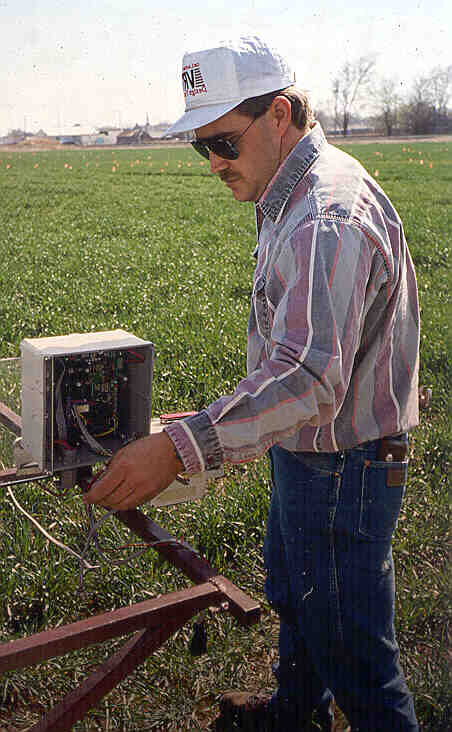 Jeremy Dennis adjusts the gain settings on one of the early sensors used in 1995.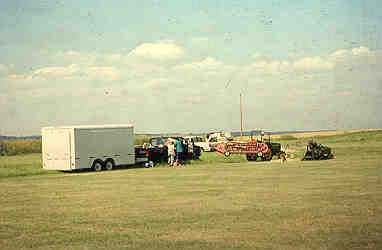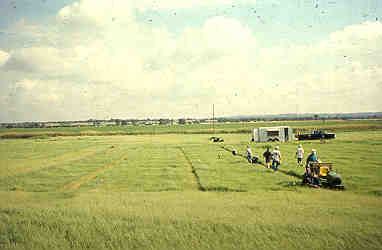 Variable N rates applied in bermudagrass based on linear-NDVI scale, Burneyville, 1995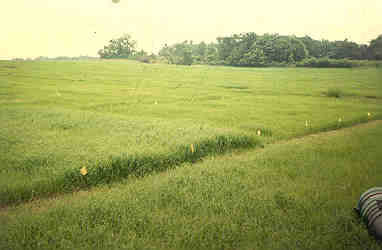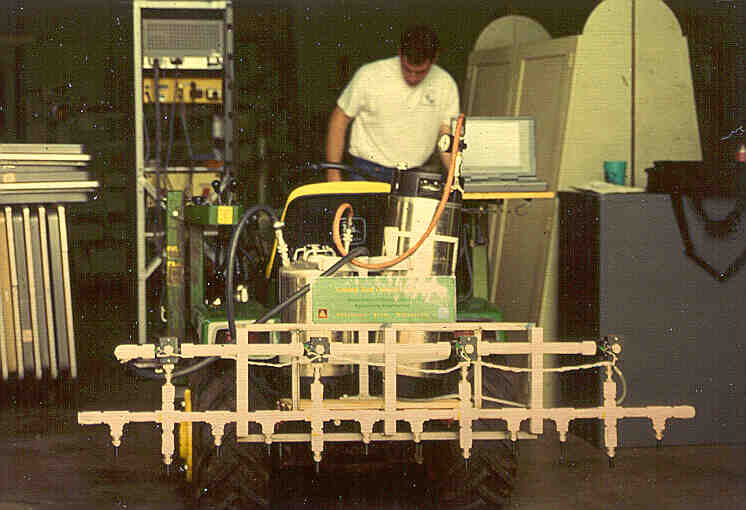 John Ringer stands next to the first variable N rate applicator, fall, 1995.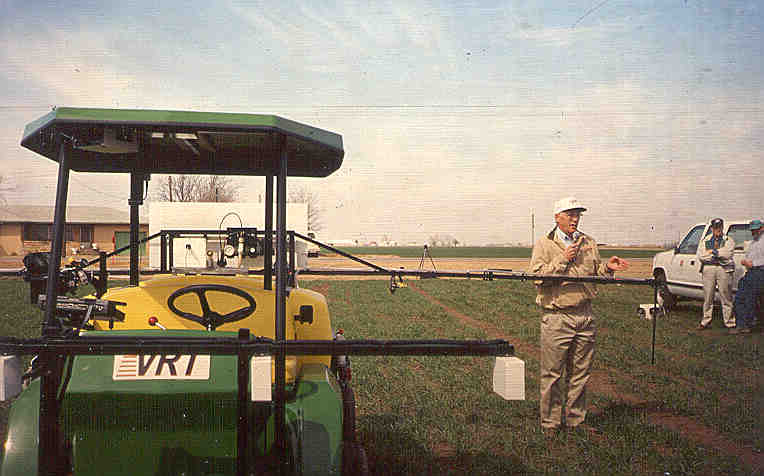 Team-VRT Field day, March 1996: Gordon Johnson explains how the applicator adjusts for fertilizer N, on-the-go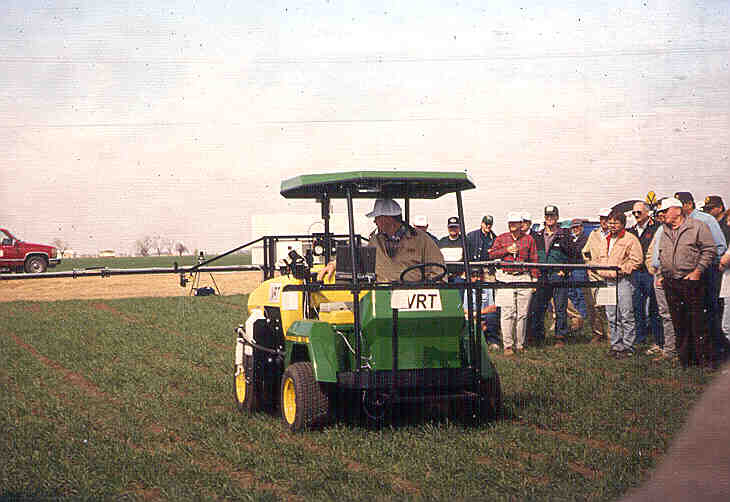 Team-VRT field day, March 1996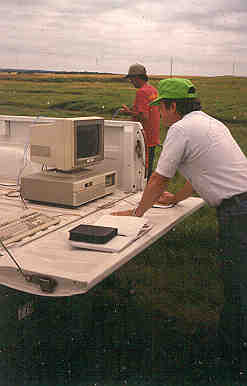 Dr. Marvin Stone and Steve Phillips work to identify the proper wavelenghts needed for detecting N and P deficiencies in bermudagrass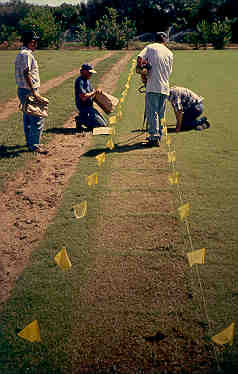 In the spring of 1996, small plots were sensed, and harvested to determine biomass and N uptake relationships in turf with sensor readings in the red and near infrared bands.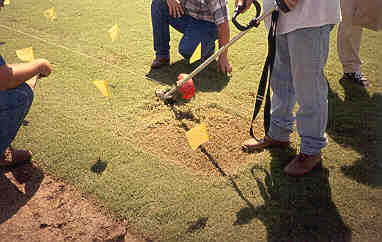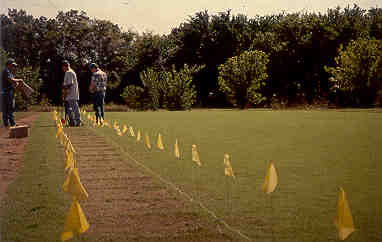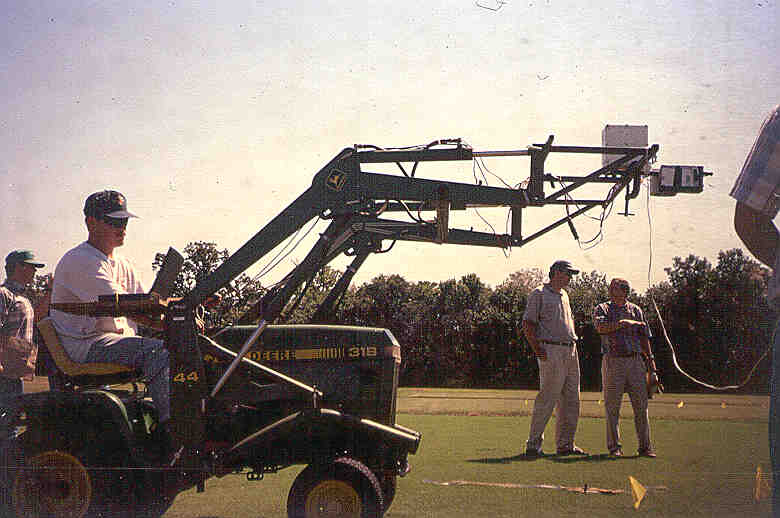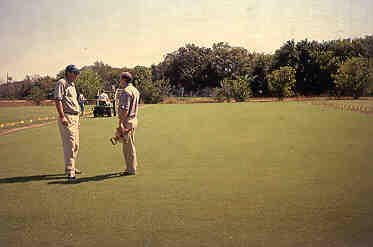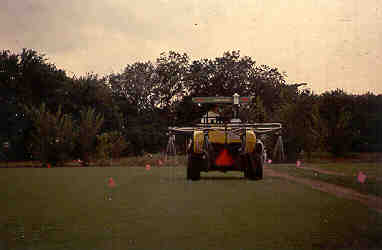 Based on initial N uptake-NDVI linear relationship, variable N rates were applied in turf (1996).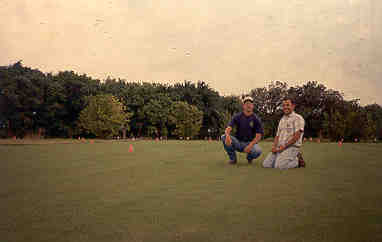 Steve Phillips and Hasil Sembiring (Ph.D. Students in Plant and Soil Sciences), inspect the turf near OSU.