Jenn Sunnerton, Discovery Channel Producer, Ben Lazard (Audio) and Dan Blust (Video) visit the Lake Carl Blackwell Experiment Station, June 4, 2007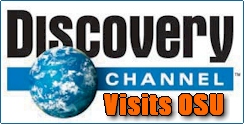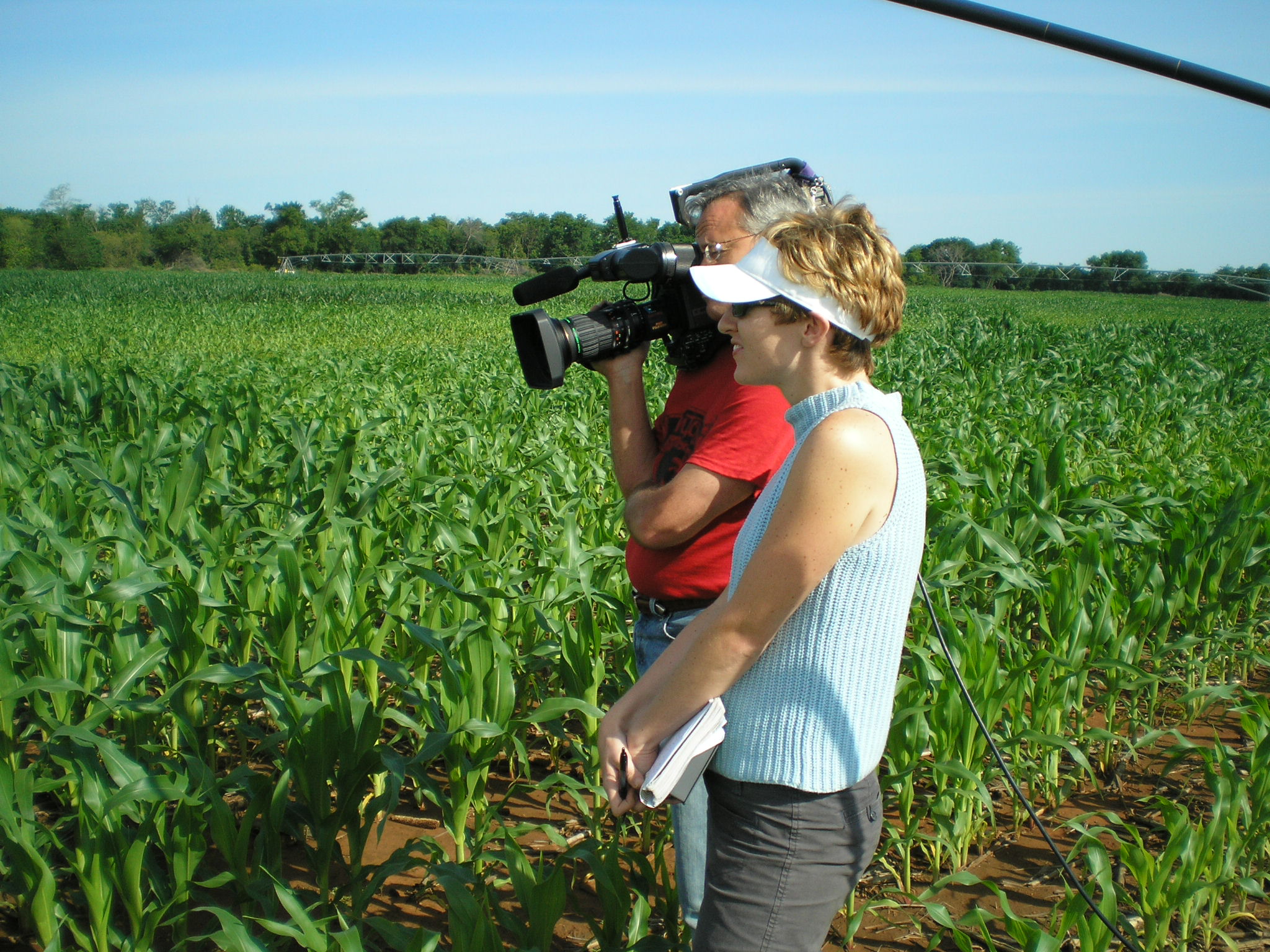 Jenn Sunnerton and Dan Blast, Discovery Channel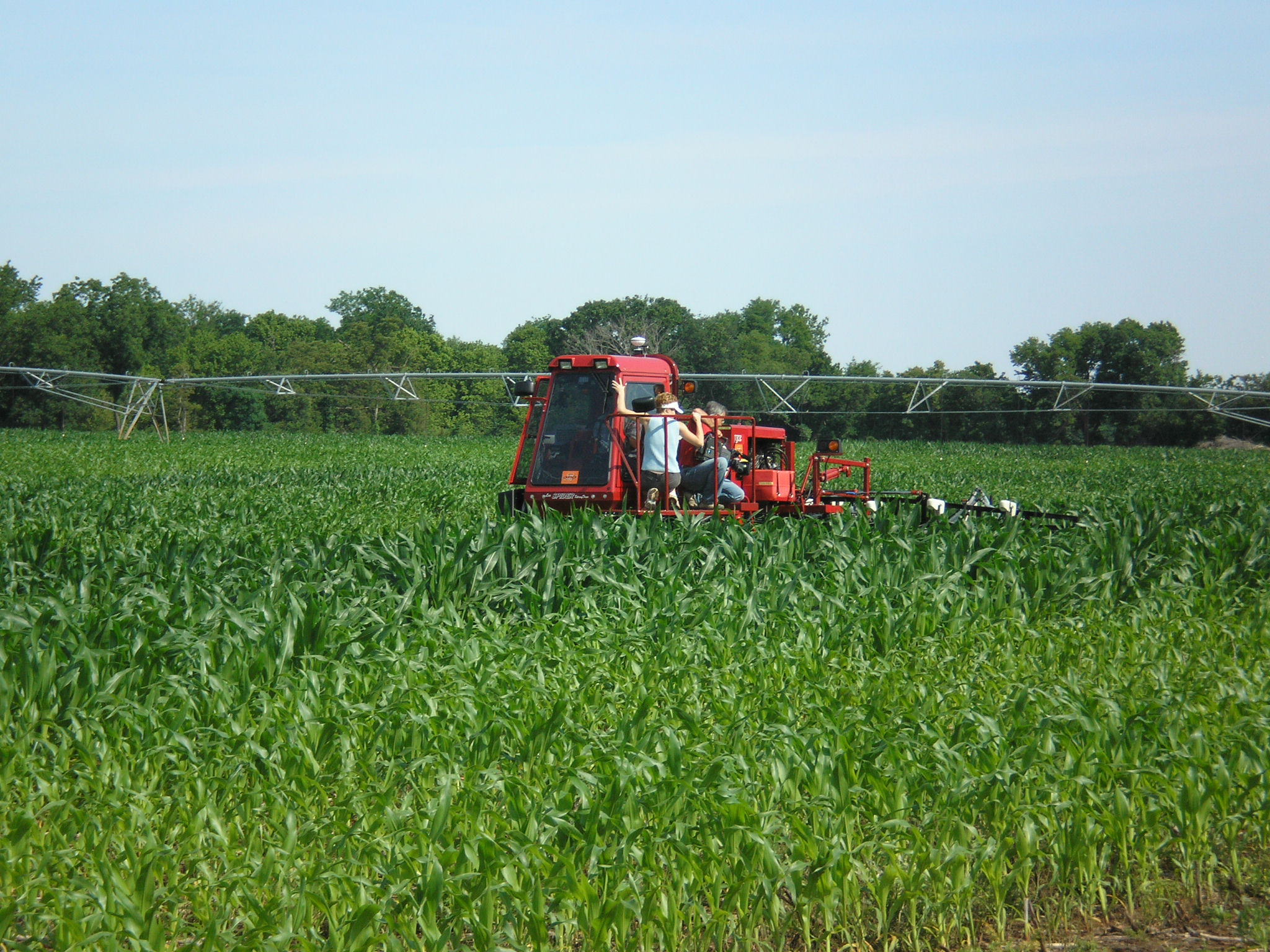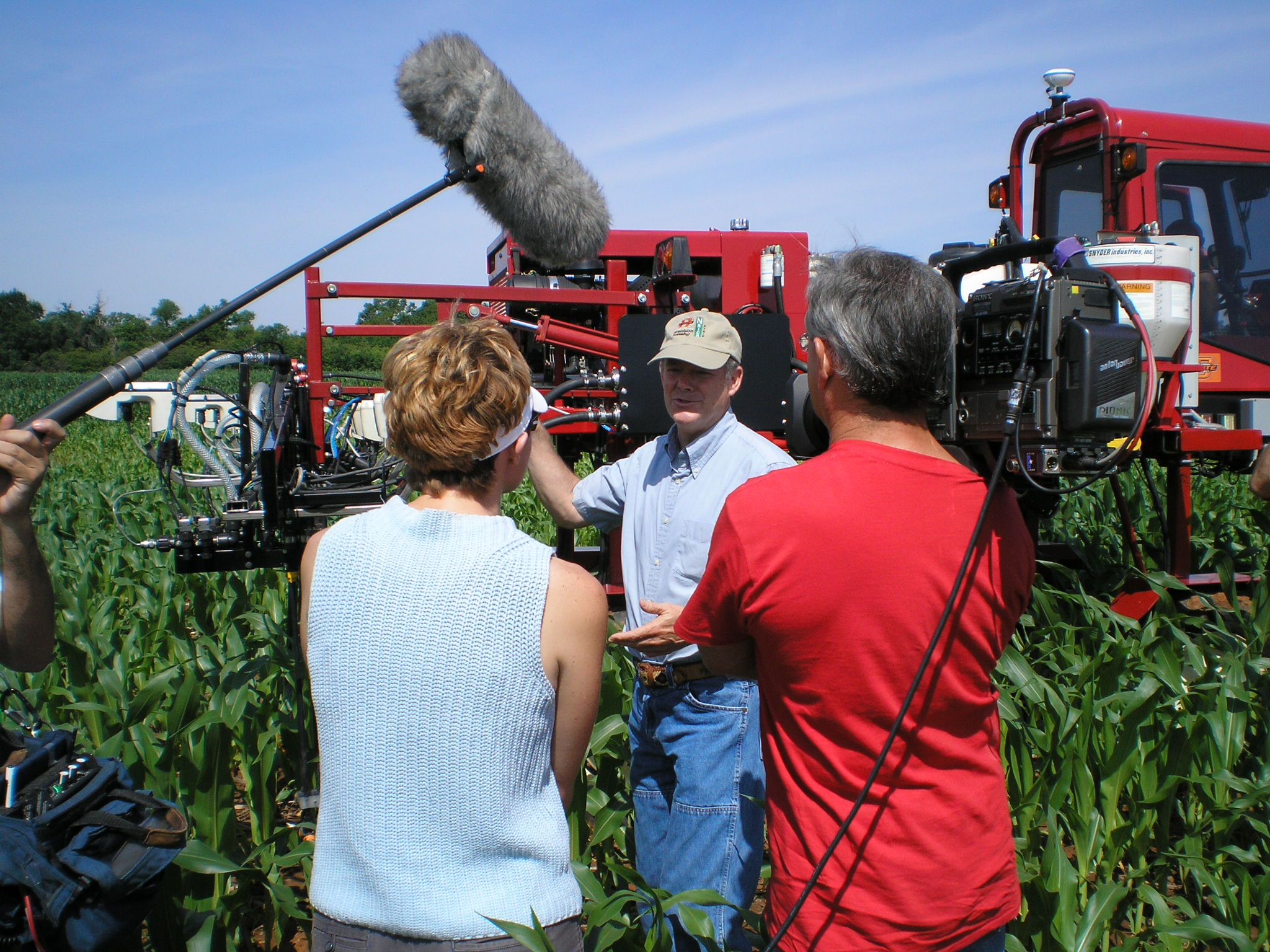 Jenn Sunnerton and Dan Blast discuss sensing technology with Dr. Marvin Stone.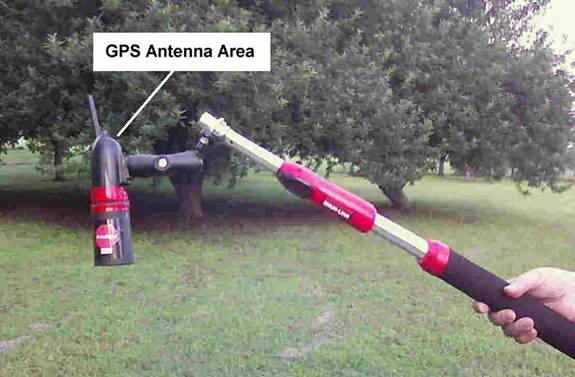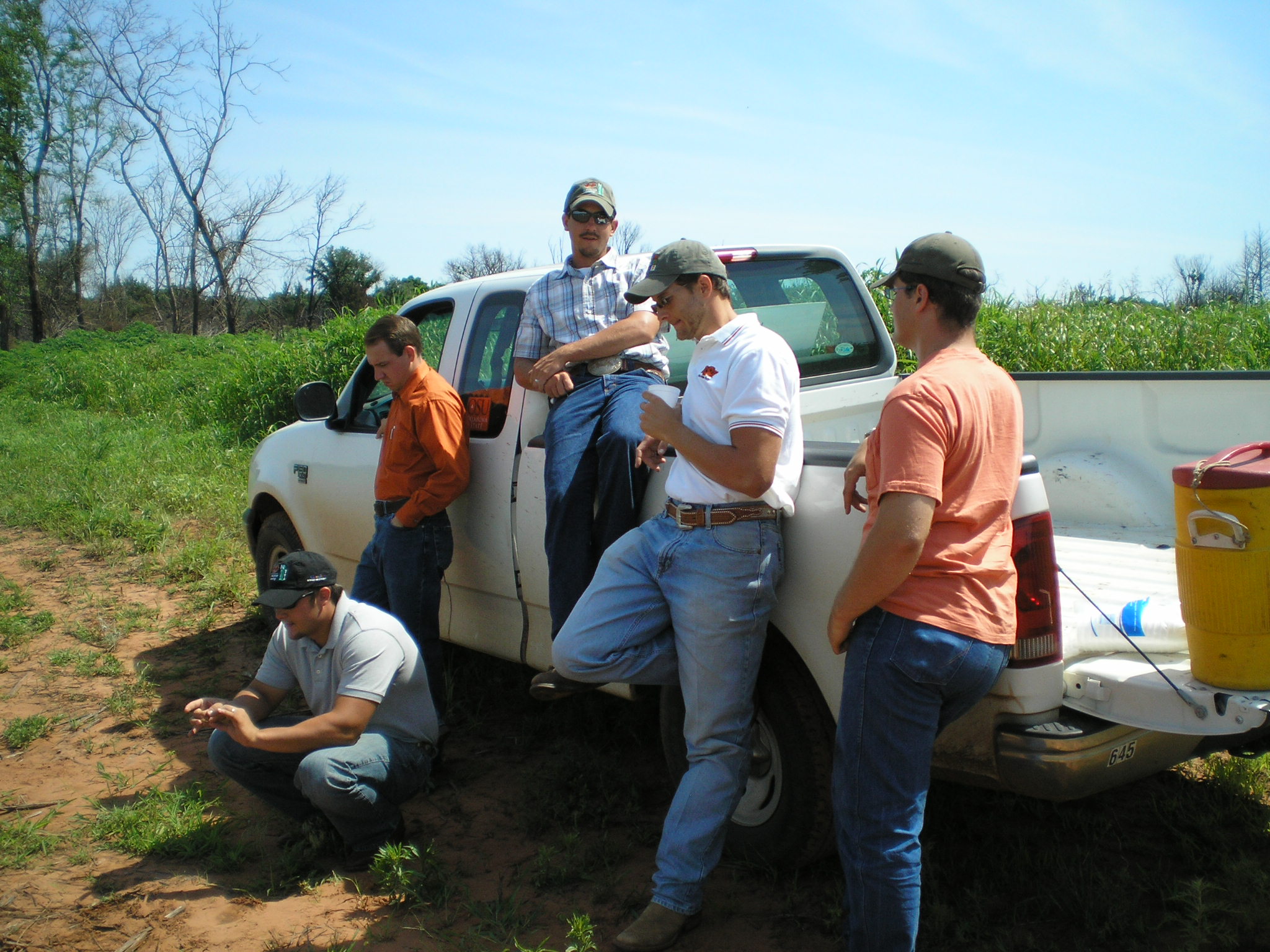 Left to Right: Clint Dotson, Daniel Edmonds, Brian Arnall, Cody Daft, Brandon England (OSU Graduate Students)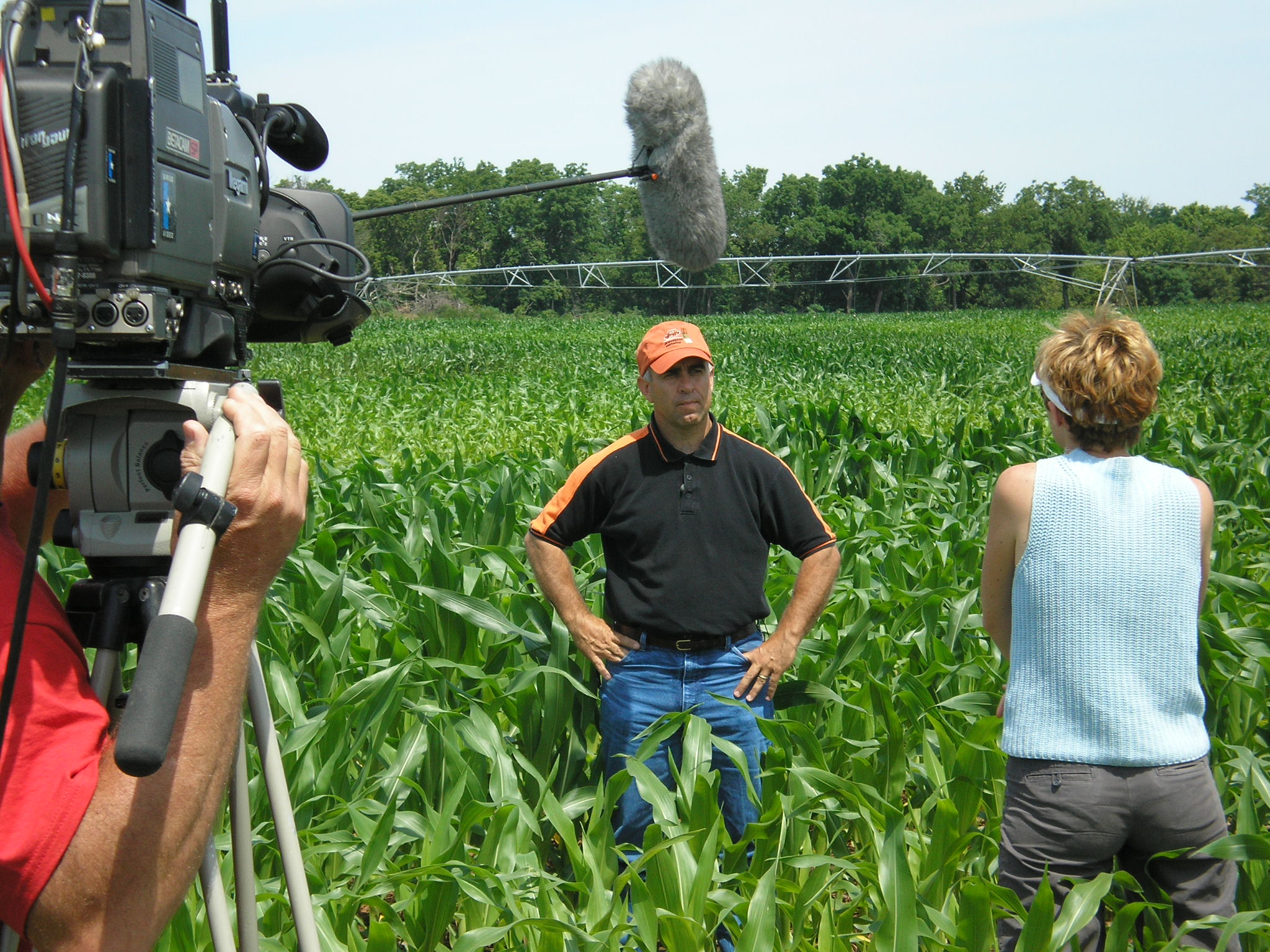 Dr. Randy Taylor discusses the new VRT equipment with Jenn Sunnerton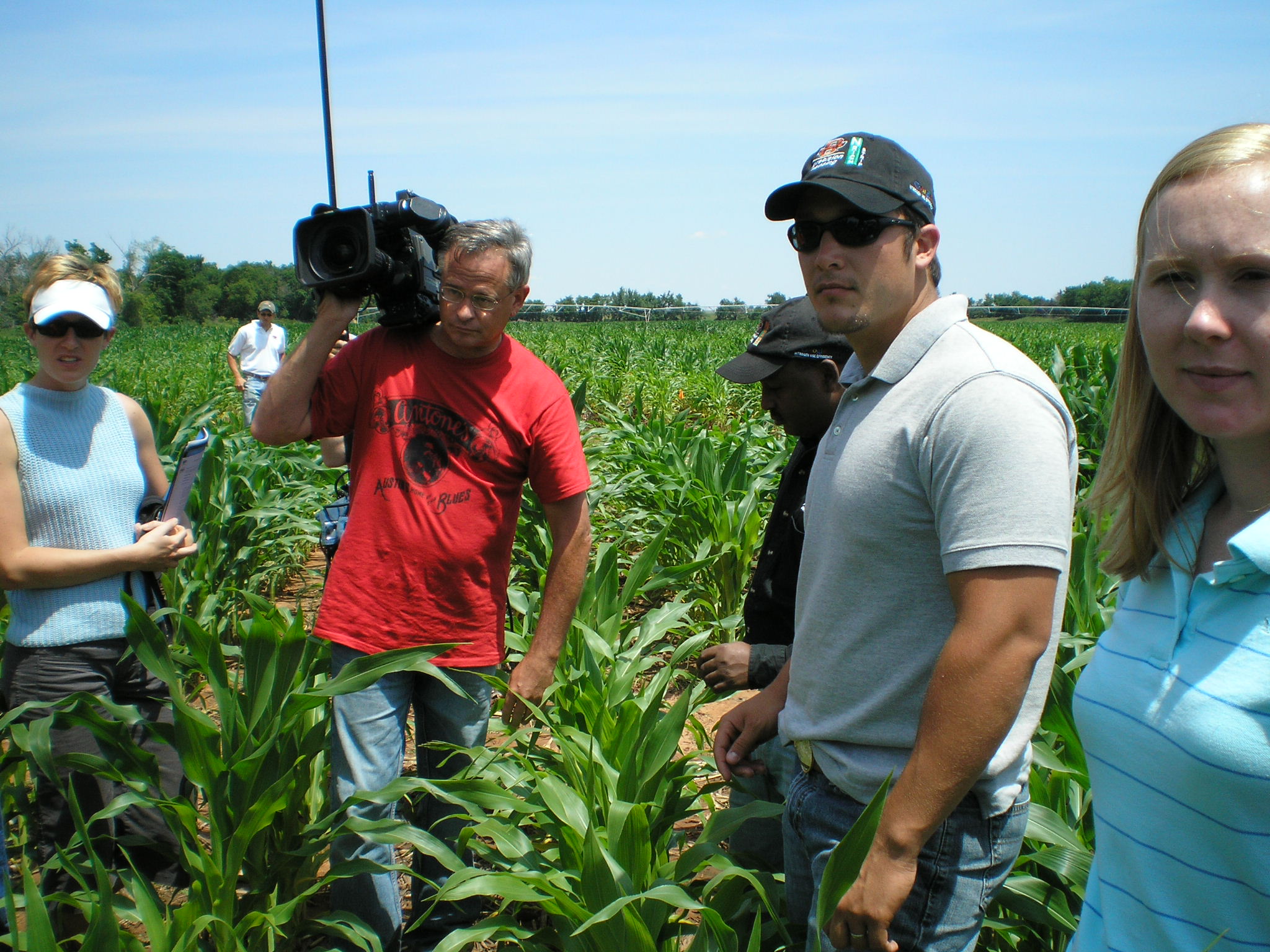 Jenn Sunnerton, Dan Blast, Kefyalew Girma, Clint Dotson, and Starr Holtz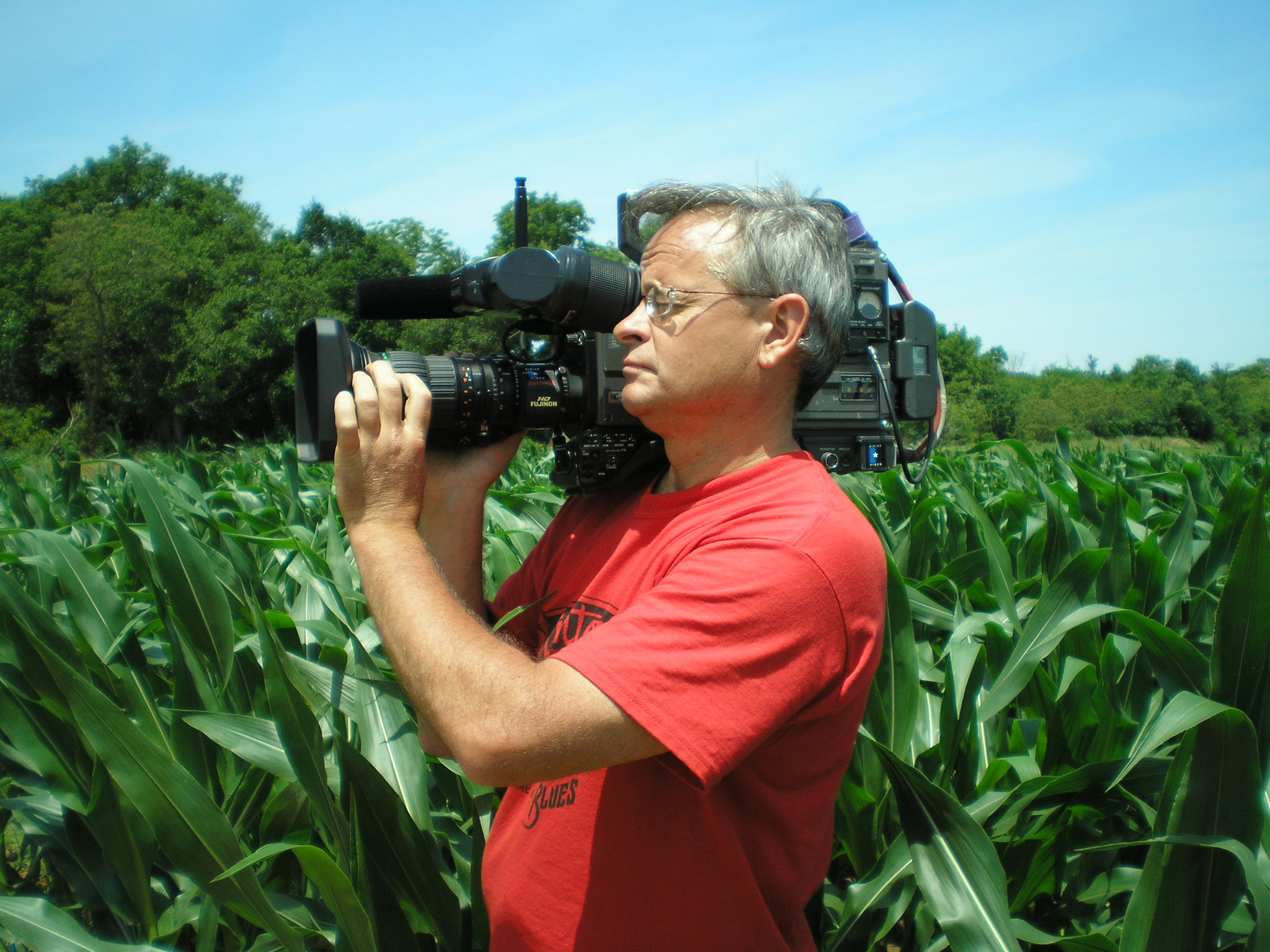 Dan Blast, Discovery Channel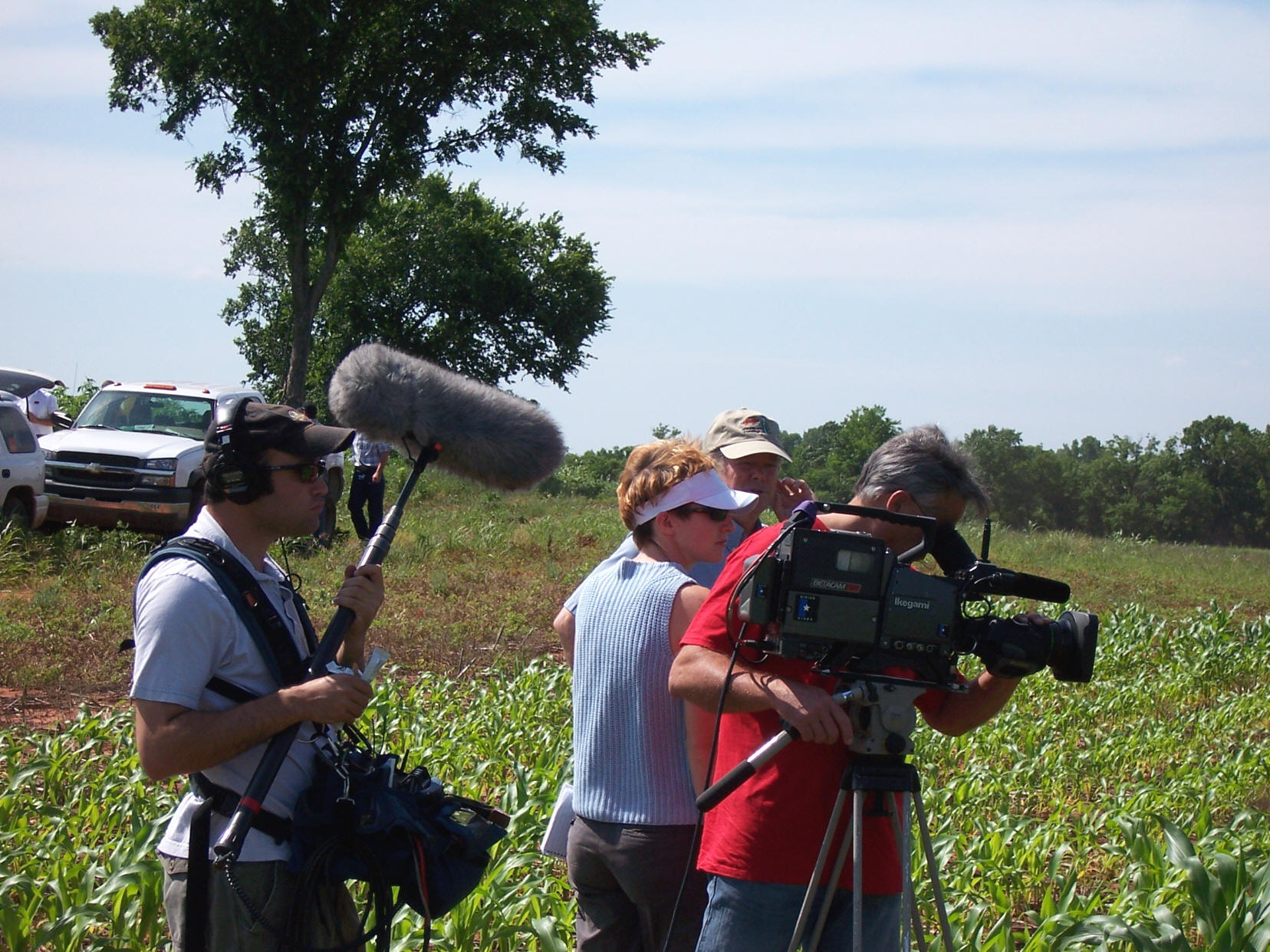 Ben Lazard, Jenn Sunnerton, Marvin Stone, and Dan Blast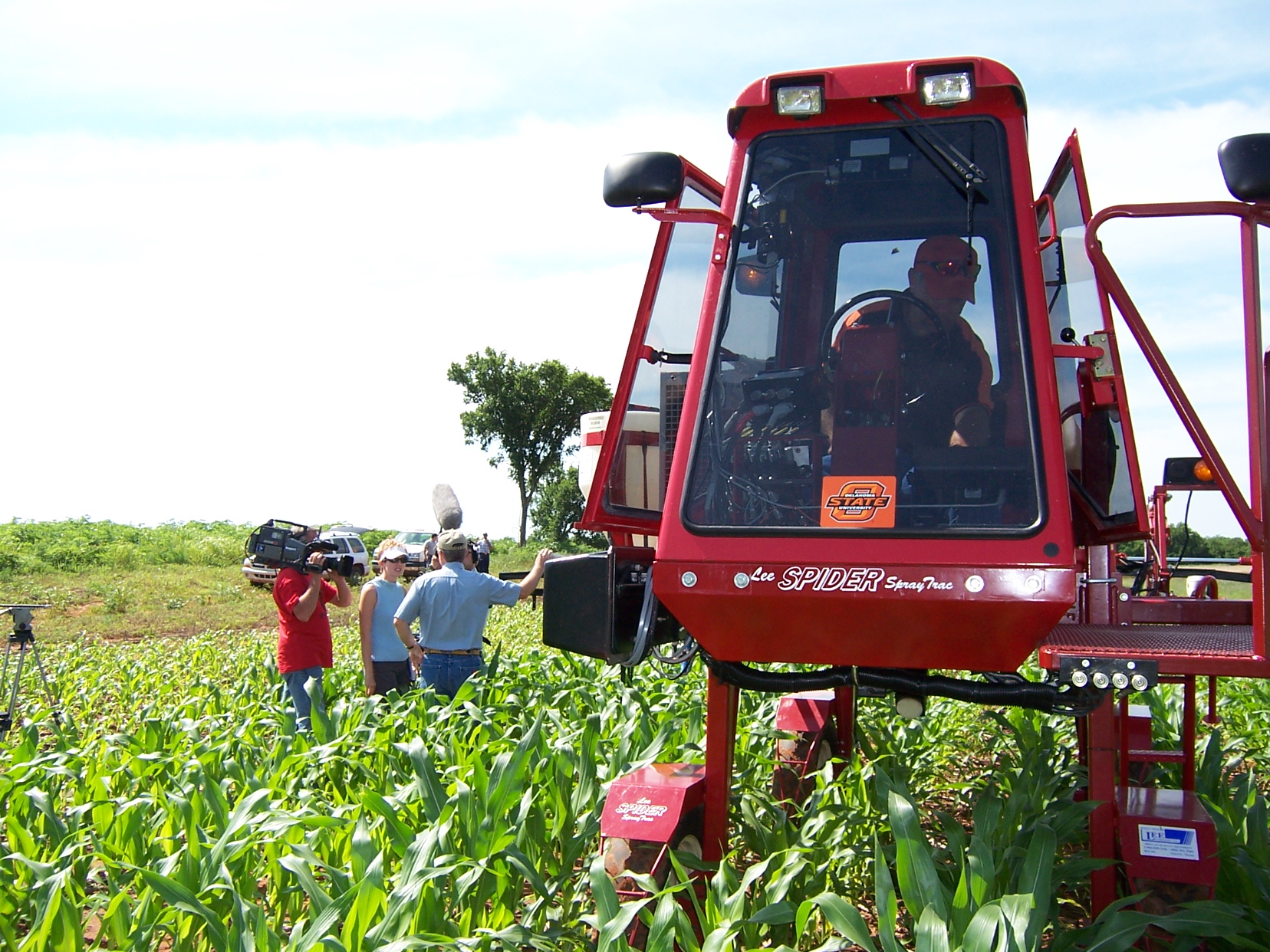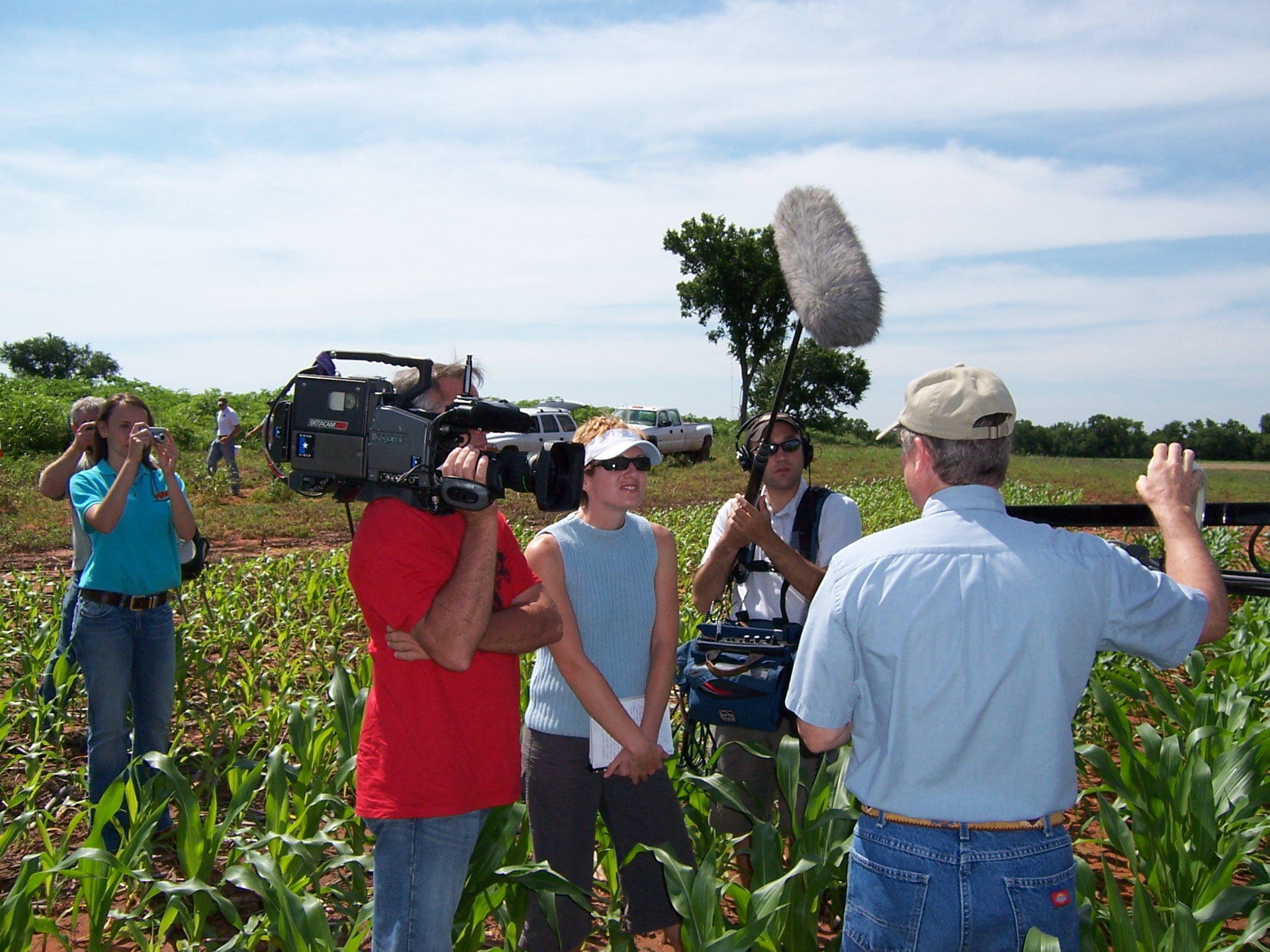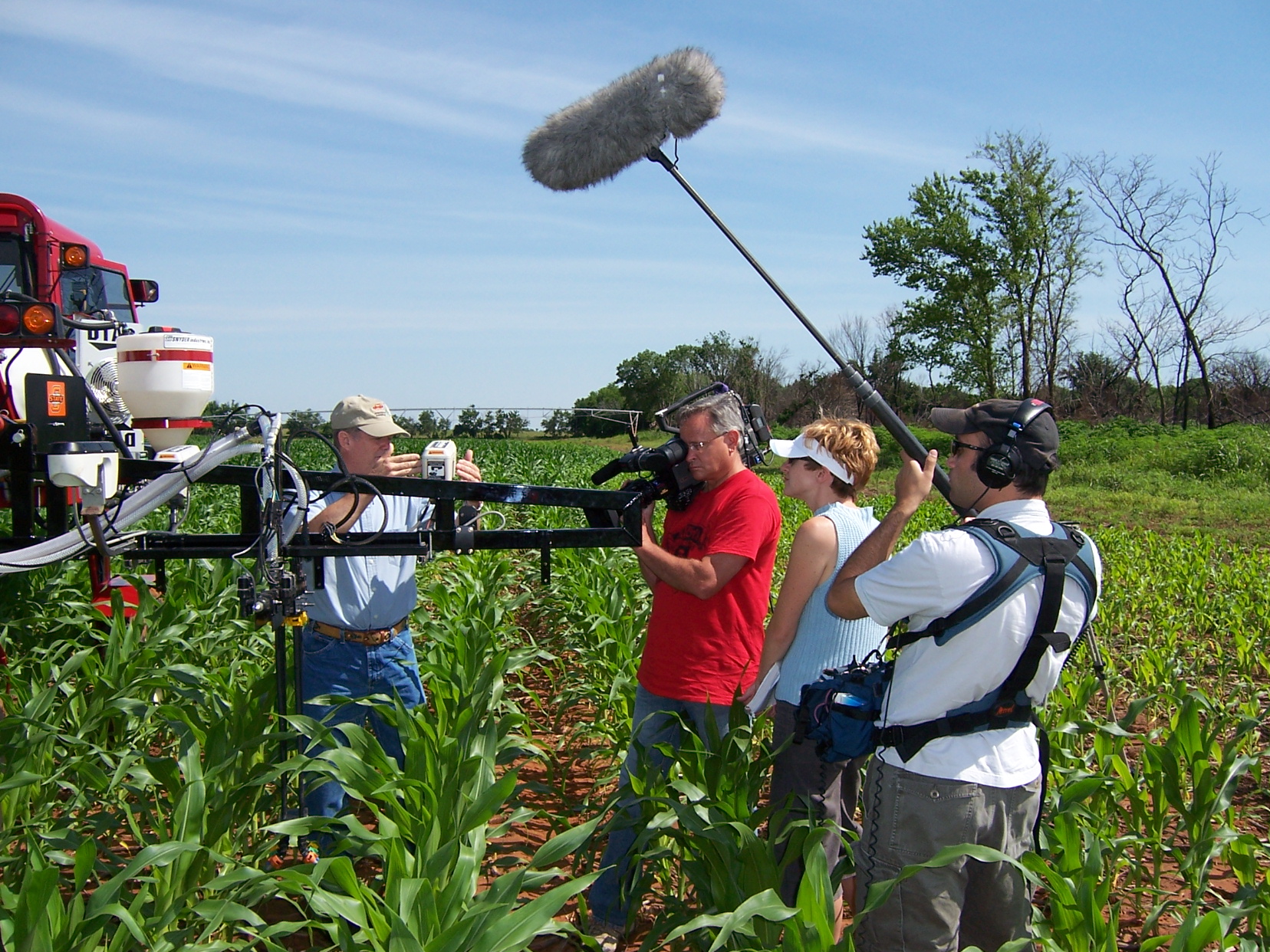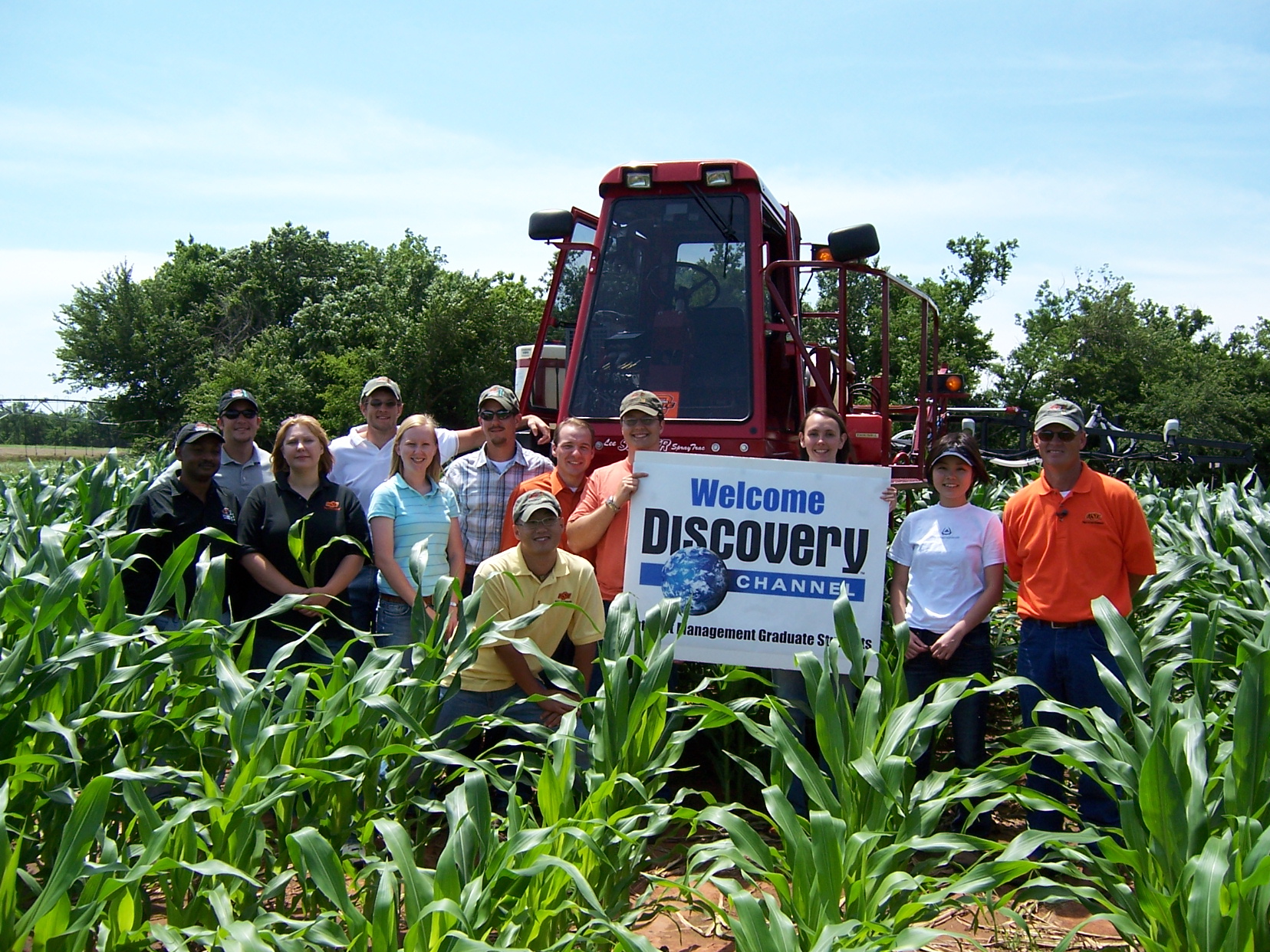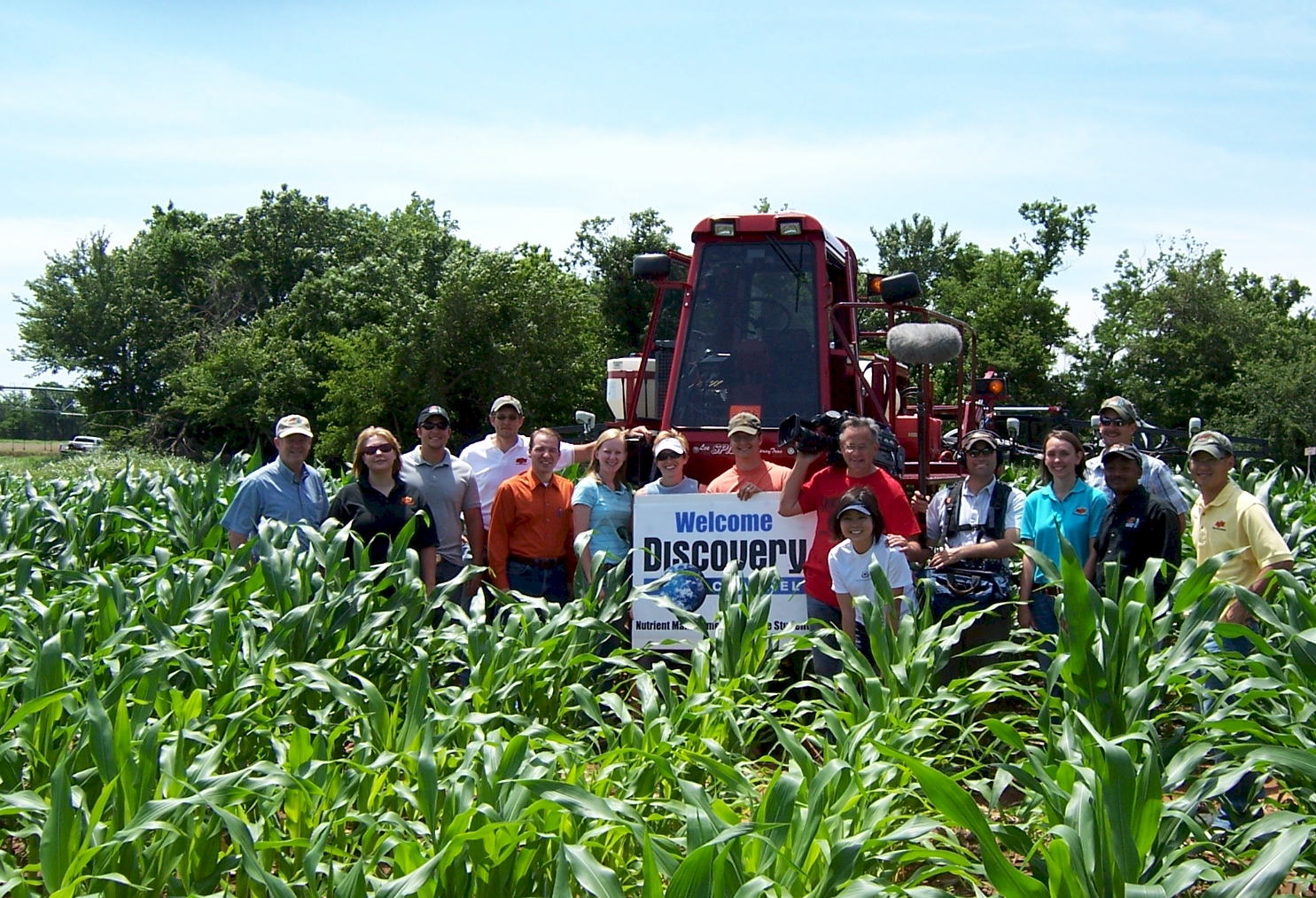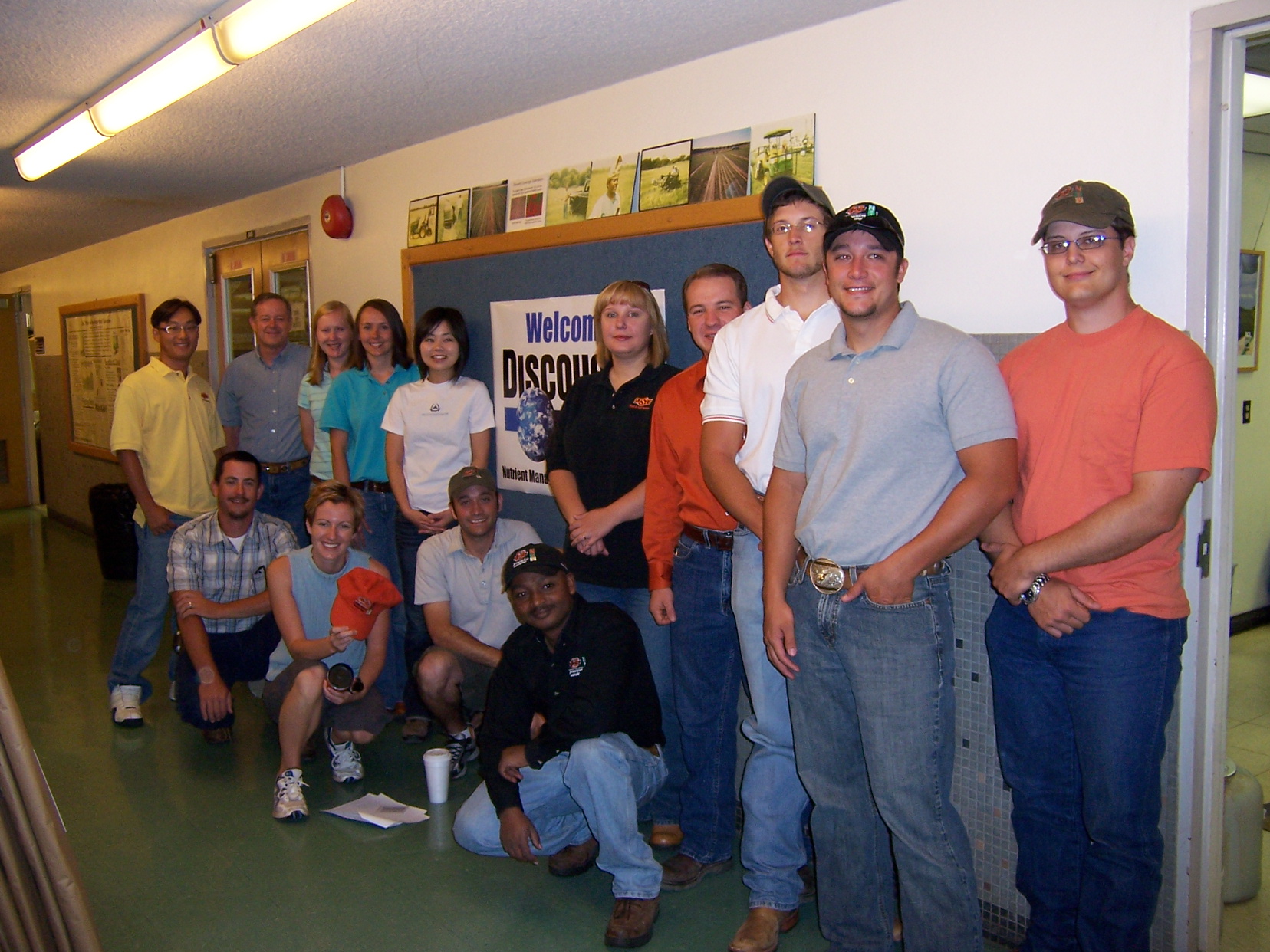 Back Row: Chung Byungkyun, Marvin Stone, Starr Holtz, Pam Turner, Yumiko Kanke, Olga Walsh, Daniel Edmonds, Cody Daft, Clint Dotson, and Brandon England. Front Row: Brian Arnall, Jenn Sunnerton, Ben Lazard and Kefyalew Girma.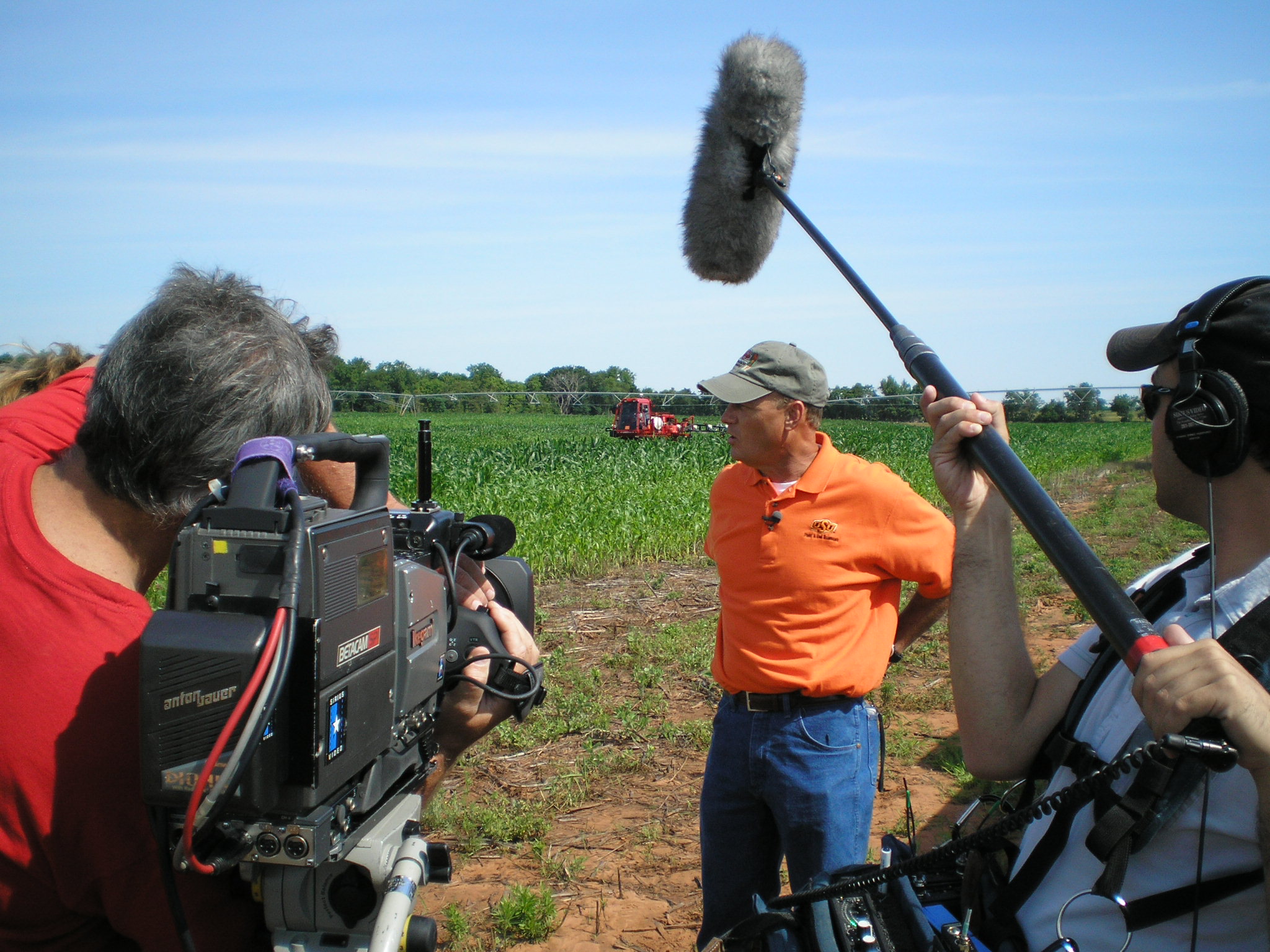 Dan Blast (Discovery Channel), Bill Raun (OSU) and Ben Lazard (Discovery Channel)