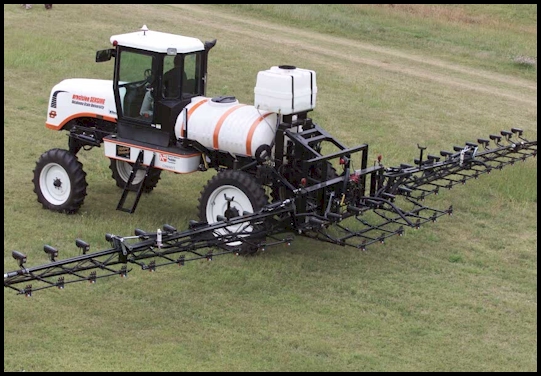 Development of a field scale variable rate applicator is now ongoing and should be operational by the summer of 2002.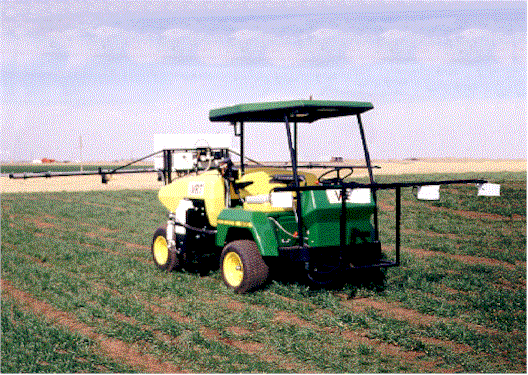 Our first variable rate applicator (4 independent sensors on the front integrated into 4 nozzle systems on the back) was shown to industry and producers in Oklahoma in March, 1996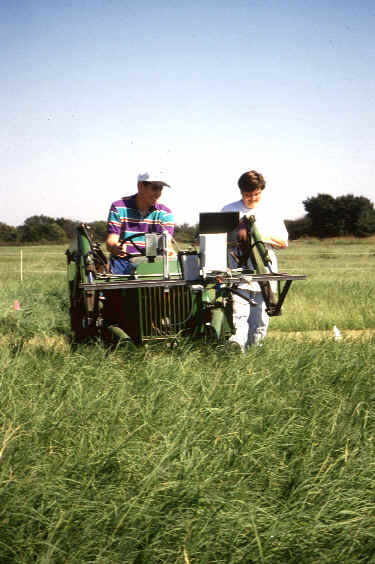 John Ringer and Shannon Taylor (now Osborne) utilize one of our first sensors for detecting biomass differences in bermudagrass. John Ringer is now employed by John Deere and Dr. Shannon Osborne is a Research Scientist with USDA-ARS in South Dakota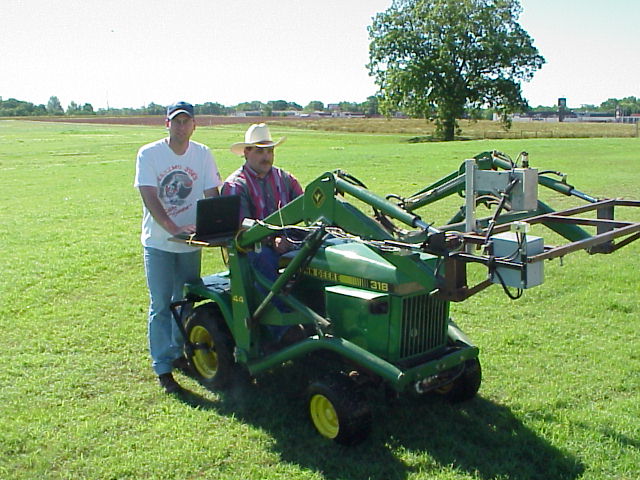 Curt Woolfolk and Jeremy Dennis operate the JD 318 Garden Tractor that is used for sensing and collecting information. The sensor is mounted on the front, combined with an ultrasound device.