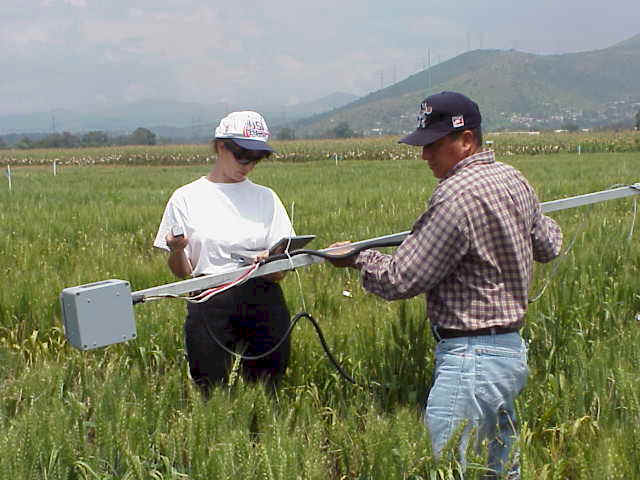 In September 1999, spectral data were collected from seven international cereal nurseries located in Toluca and El Batan, Mexico. Spectral readings in red and near-infrared (NIR) region were used to calculate the normalized difference vegetative index (NDVI).
The major objective of this work is to asses the applicability of hand-held sensor in selection of productive cereal genotypes.
We assume that correlation of NDVI values with grain yield demonstrates the genotype potential in terms of yield and nitrogen use efficiency.
Erna and CIMMYT technician Horatio measure spectral reflectance from wheat at El Batan experimental station.
Belgin Cukadar works with prospective wheat hybrids.

Sensor-based technology potentially can help breeder in celection of genotypes with high N use efiiciency.