Long Term Nutrient Management/Tillage Experiments
(also see Oklahoma State University Long-Term Research Trials)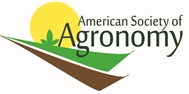 American Society of Agronomy Centennial, 2007

PDF file ASA Centennial Calendar

1. BROADBALK EXPERIMENET, ROTHAMSTED RESEARCH., Hertfordshire, UK
Stephen James
Institute Secretary
Head, Business and Information Services
Rothamsted Research
Harpenden
Hertfordshire AL5 2JQ UK
Tel: +44 (0) 1582 763133 x2440
Fax: +44 (0) 1582 469688
E-mail: stephen.james@bbsrc.ac.uk
http://www.rothamsted.bbsrc.ac.uk/
Initiation date: 1843
The Broadbalk experiment at Rothamsted Research in Hertfordshire, UK is the oldest, continuously running agricultural experiment in the world.
It had its first winter-wheat crop sown in autumn 1843, and this crop has been sown and harvested on all, or part, of the field every year since then. The experiment tests the effects of various combinations of inorganic fertiliser (supplying the elements N, P, K, Na and Mg) and farmyard manure on the yield of wheat: a control strip has received no fertiliser or manure since 1843.

2. THE MORROW PLOTS
Robert E Dunker
Agronomist & Superintendent
University of Illinois
Crop Sciences Research & Education Center
AW-101 Turner Hall
1102 So. Goodwin Ave.
Urbana, IL 61801
217-244-5444
Initiation date: 1876
The Morrow Plots, which are located in the heart of the Urbana-Champaign campus of the University of Illinois, are the oldest continuous agricultural research fields in the United States. Established in 1876

3. SANBORN FIELDS
J. R. Brown, Professor of Soil Science,
The School of Natural Resources and The Missouri Agriculture Experiment Station,
niversity of Missouri, Columbia, MO 65211 USA
Tel. 314-882-6302 FAX 314-882-4960
Location: Columbia, MO. Boone Co. Lat: 38°49' Long: 92°13'W
Initiation date: Fall 1888
Bill Raun, Oklahoma State University
Stillwater, OK 74078
Tel: 405 744-6418
Initiation date: 1892
Stated purpose: To evaluate the long-term effects of growing continuous winter wheat on grain yields and soil quality under manure and inorganic fertilizer treatments.
http://www.nue.okstate.edu/Long_Term_Experiments/Magruder_Plots_Yield_Summary.htm
C.C. Mitchell, Department of Agronomy & Soils,
Alabama Agricultural Experiment Station, Auburn University,
email: cmitchel@aces.edu
AL USA 36849-5412
Tel 205-844-5489 FAX 205-844-3945
Initiation Date:1911
Stated Purpose:The Cullars Rotation was originally established to determine the effect of soil fertilizer amendments (particularly K) on yields of cotton, corn, small grains, and cowpeas in a 3-yr rotation with and without winter legumes. In recent years, the test has been maintained as a 1) field laboratory for students and visitors studying crop nutrient deficiencies, 2) source of soil and plant material for greenhouse and laboratory research, and 3) site for continuous soil test calibration research.



6. PERMANENT TOPDRESSING EXPT (PADDOCKS 1,2,3)

Anna Ridley, Rutherglen Research Institute, Rutherglen, Victoria, Australia 3685
Location: Australia, Victoria, Rutherglen, Rutherglen Research Institute
Initiation date: 1914
Stated purpose: The experiment commenced in 1914 to demonstrate the effect of superphosphate and lime application on the stocking rate of pastures.

7. THE CROP RESIDUE MANAGEMENT EXPERIMENT
Paul E. Rasmussen, Soil Scientist USDA-ARS, Richard W. Smiley,
Superintendent, Columbia Basin Agricultural Research Center, Oregon State University,
P.O. Box 370, Pendleton OR 97801, USA
Tel. 503-278-4186 FAX 503-278-4188
Initiation date: 1931
Stated purpose: To investigate the effect of various residue management practices and nitrogen sources on wheat yield and soil quality.



8. LONG TERM NPK FERTILITY STUDY
Alan Schlegel, Agronomist Southwest Research-Extension Center,
Kansas State University, Rt. 1, Box 148 Tribune, KS 67879
Tel 316-376-4761
Fax 316-376-2278
Initiation date: 1961

9. LONG-TERM FERTILIZER AND MANURE EXPERIMENT
Maurice L. Vitosh, Department of Crop and Soil Sciences,
Michigan State University, East Lansing, MI 48824
Tel 517-355-0212
Fax 517-355-5174
Location: Michigan State University Campus Agronomy Farm
Initiation Date: 1962

10. LONG TERM TILLAGE AND ROTATION STUDY

W.A. Dick, D.M. Van Doren, J. Henry,
Ohio Agricultural Research and Development Center, 1680 Madison Ave.,
Wooster, OH 44691-4096
Location: Four experimental sites (Coshocton, Wooster, Hoytville, South Charleston)
Initiation date: 1963



11. LONG-TERM CONTINUOUS NO-TILLAGE CORN EXPERIMENT IN KENTUCKY

by Robert L. Blevins and Wilbur W. Frye, Professors of Agronomy,
University of Kentucky, Lexington, KY 40546 0091, USA
Tel. 606-257 x750 FAX 606-258-1952
Initiation Date: 1970
Stated Purpose: To investigate the effect of tillage systems and N rates on long-term com yields and soil properties

12. TILLAGE WHEAT - SOYBEAN EXPERIMENT IN ARGENTINA
Hugo J. Marelli, Agricultural Engineer, INTA.
Estación Experimental Agropecuaria, (2580) Marcos Juárez.
Cordoba, Argentina.
Tel. (0472) 25001-27169-27171
Fax (0472) 27169.
Telex 17518 INTA AR.
Location: Marcos Juarez, latitude 32° 42' South, longitude 62° 07' West; and 110m over sea level.
Initiation Date: 1974
Stated Purpose: To investigated the effect of conventional tillage and no-tillage systems on soybeans and wheat yield and soil quality.