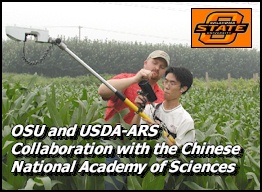 Collaborative work with the Chinese National Academy of Sciences, September 12-13, 2005, and July 8-19, 2004:

Dr. Hailin Zhang, Brian Arnall and Carol Jones conducted a two-day workshop on sensor based technologies in Beijing, China and that included over 20 participants. See pictures below.

Kyle Freeman (OSU Ph.D. Student) & Dr. Dennis Francis (USDA-ARS) work with the Chinese National Academy of Sciences, including Dr. Chunsheng Hu, Mr.Yisong Cheng and Mr. Song
World Nitrogen Use Efficiency for Cereal Production is 33%,

Agronomy Journal 91:357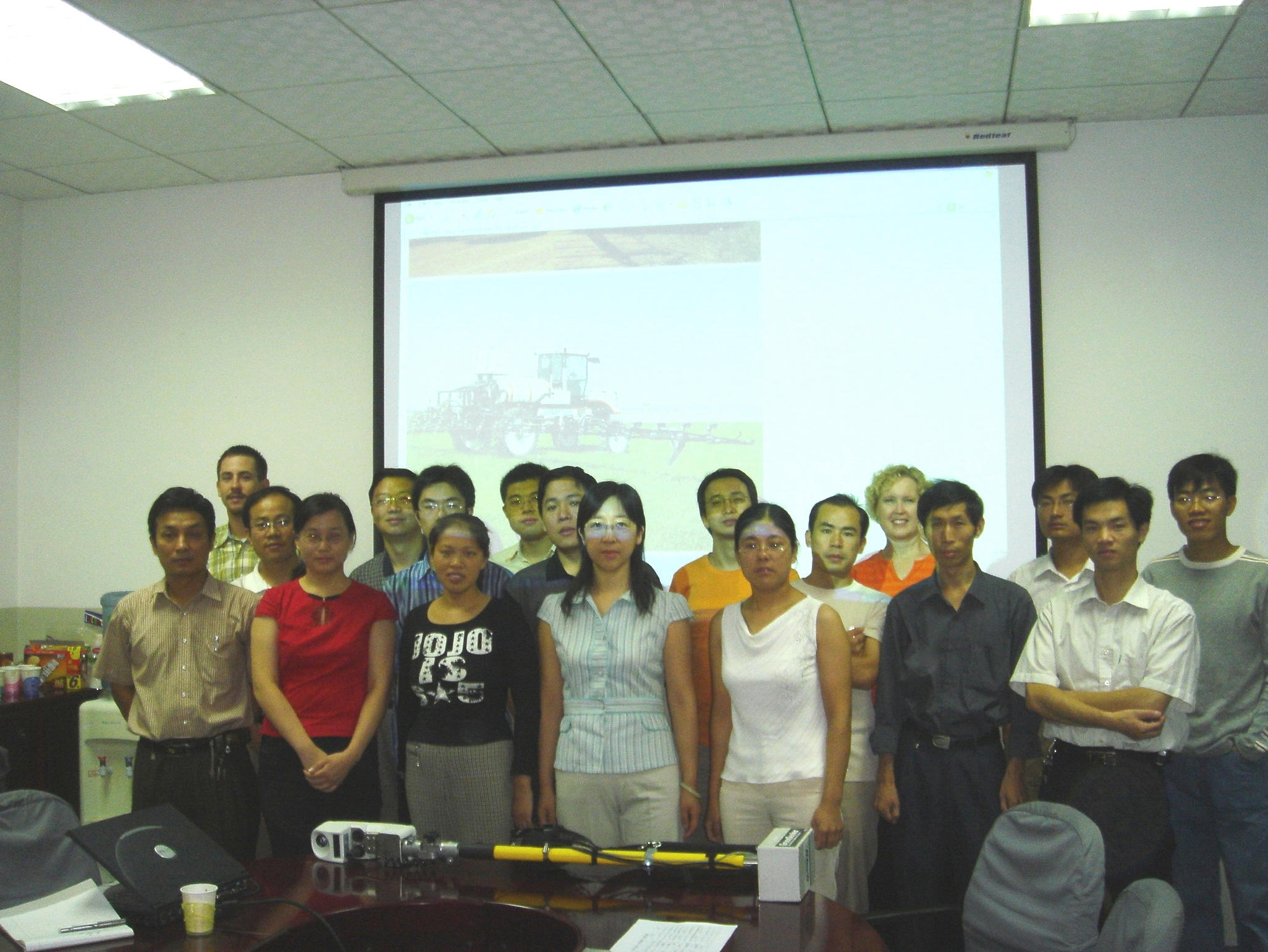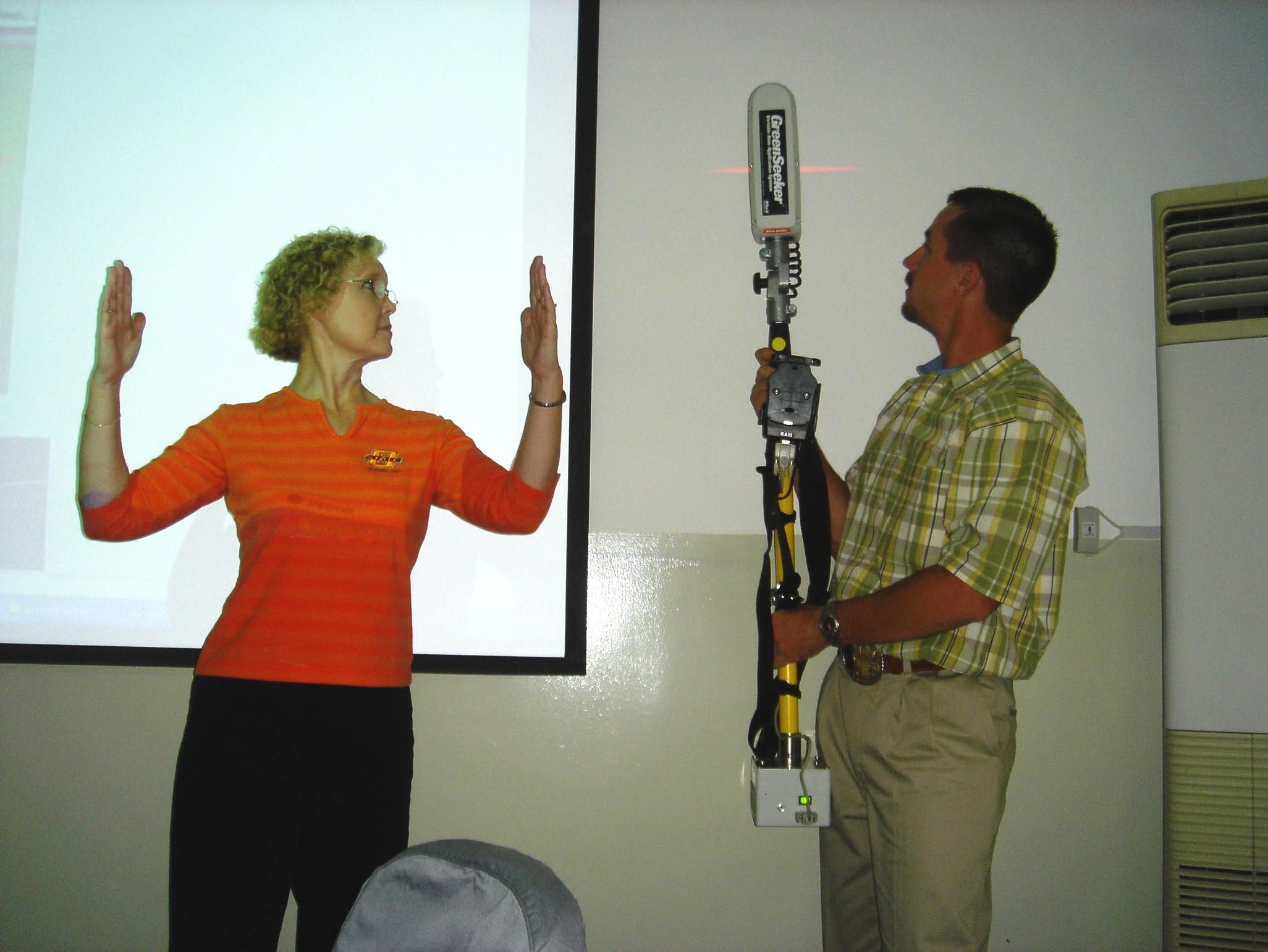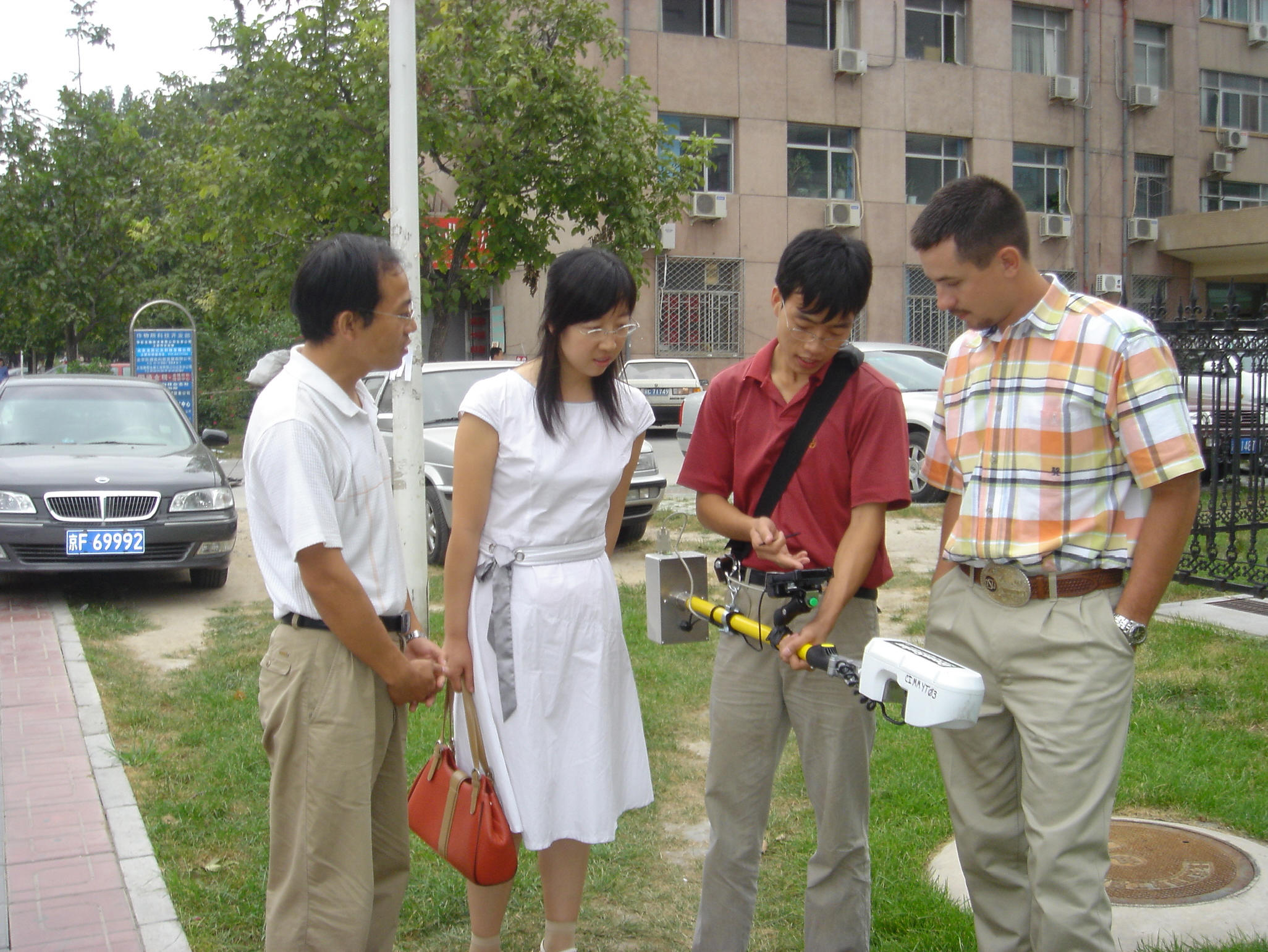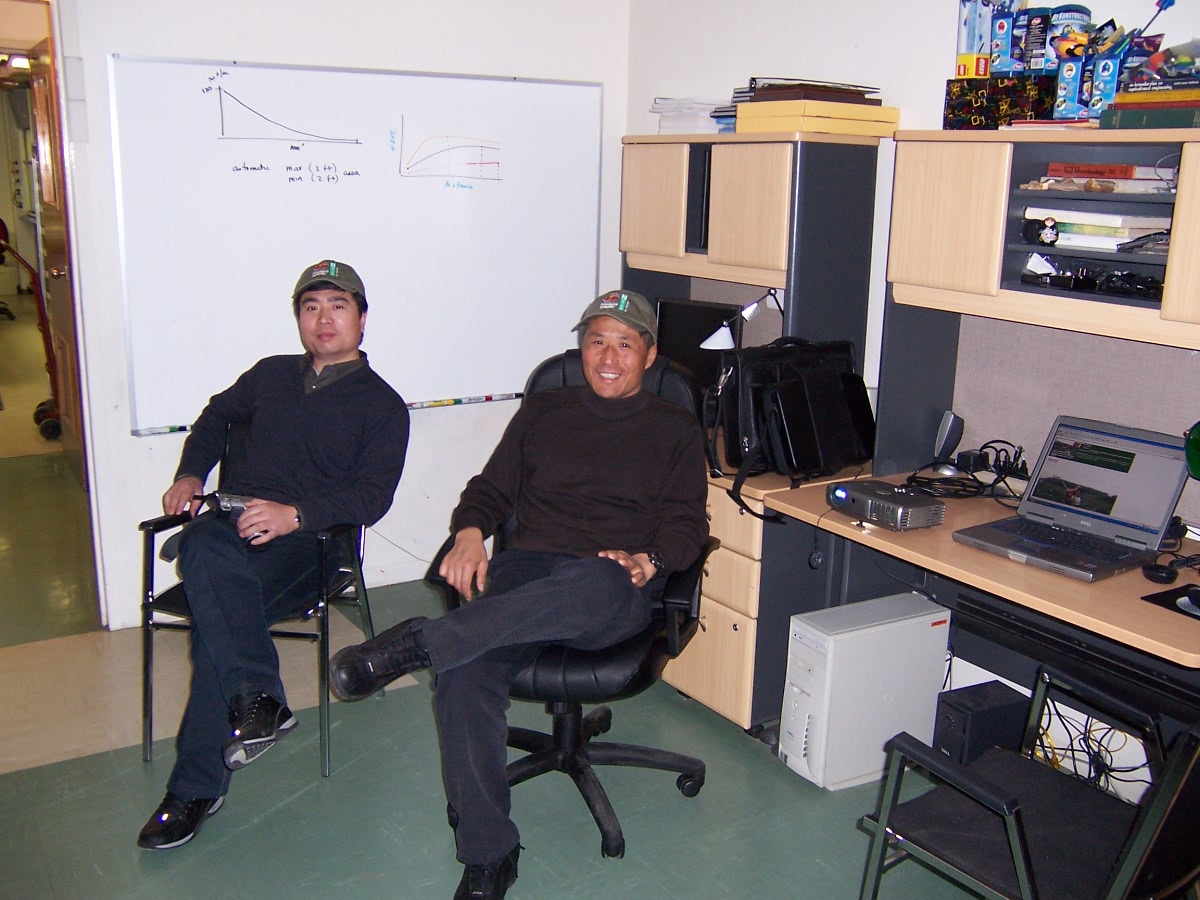 Dr. Zhang Bingning, Director and Professor with the Yangzhou Soil and Fertilizer Station recently visited OSU to evaluate the sensor-based N fertilizer program.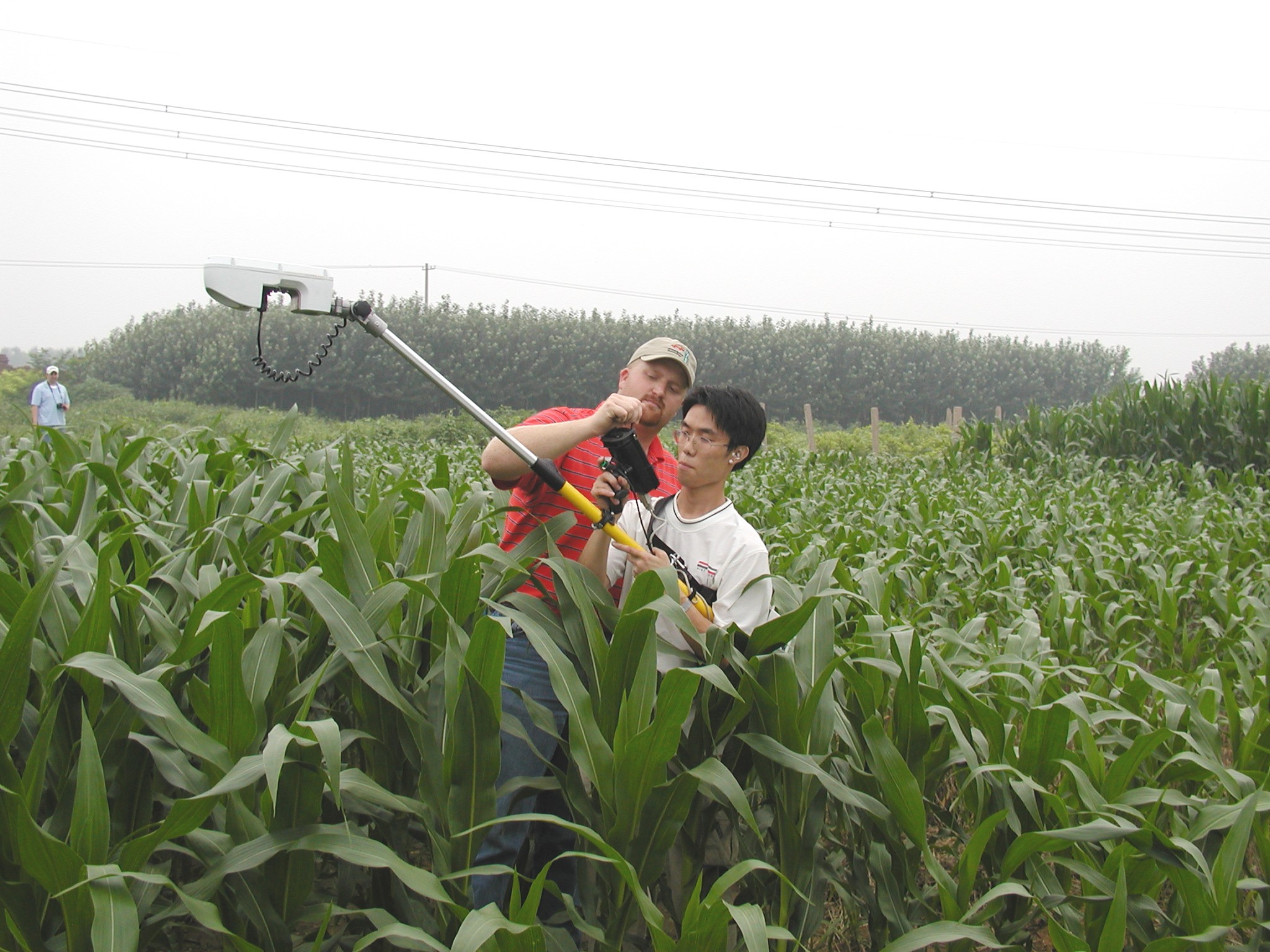 Dr. Kyle Freeman assists "Song" in the use and application of the GreenSeeker hand-held sensors for improved N fertilizer recommendations in corn, and improved NUE. Mr. Song is pursuing a M.S. degree and his research is focused on the use of GreenSeeker Technology in China. Mr. Song is working under the leadership of Dr. Chunsheng Hu.

Location: Research station for Agro-Ecosystems and Agricultural Modernization, Shijiazhuang, China, Hebei, province.

In this region, wheat grain yields average 6 Mg/ha and corn corn grain yields 9 Mg/ha under irrigation.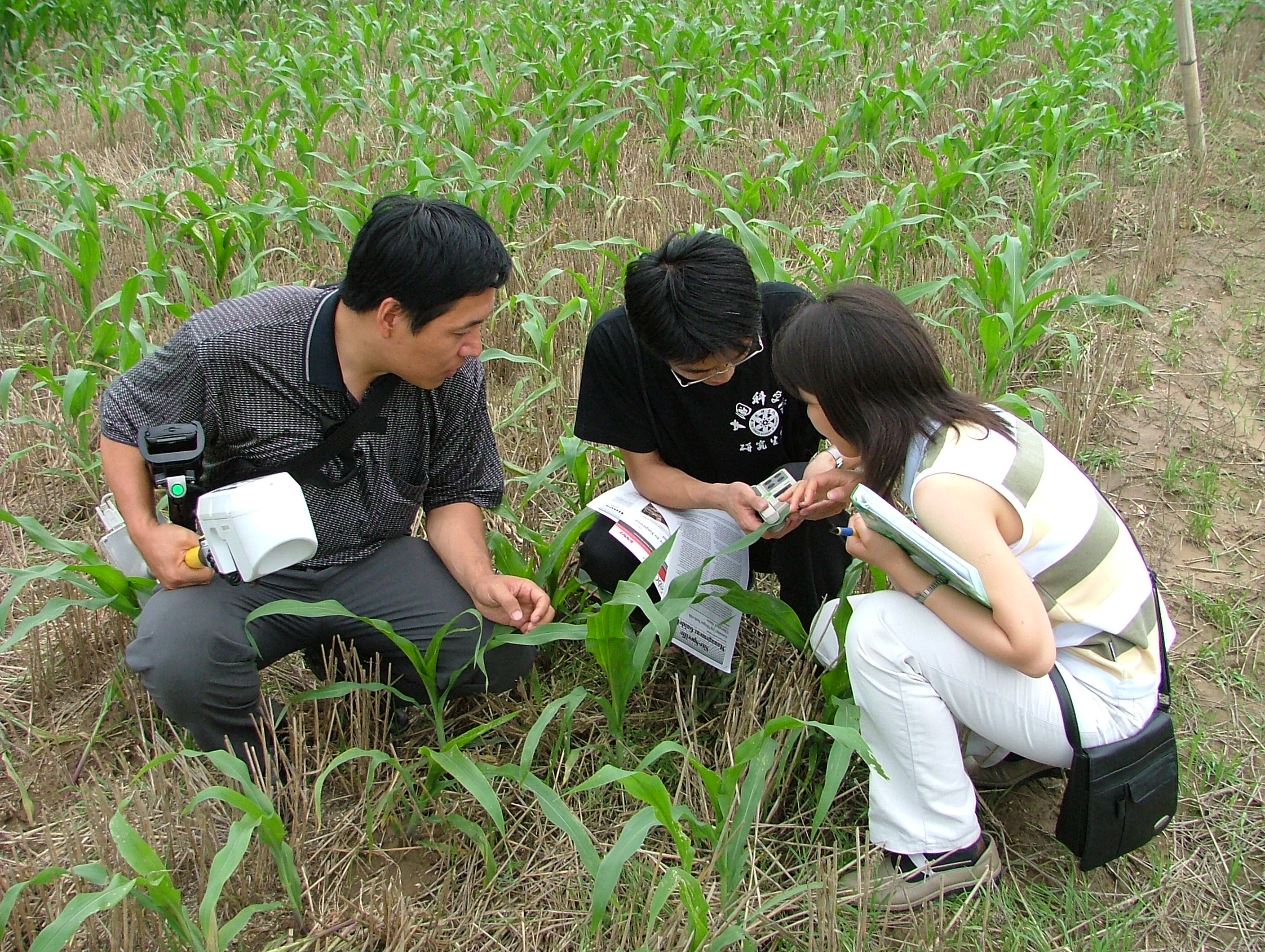 Scientists at the Chinese National Academy of Sciences in Shijiazhuang, China inspect a Minolta chlorophyll meter (man in black shirt on the right). This methodology is limited by the vast # of readings required to obtain reliable estimates of plant health. These chlorophyll meters are also somewhat problematic since the readings are highly affected by where on the leaf the measurements are taken. In order to collect 70 readings per 1m2 area using a Chlorophyll meter it takes approximately 15 minutes and would be representative of less than 10% of the plant surface area. With the GreenSeeker sensor it would take 1 second to collect 70 readings (including 100% all plant surface area) per 1m2 area.

Alternatively, the GreenSeeker sensor that the scientist on the left is holding, captures complete images (1cm thick by 50 cm wide) from entire plots. For example from every 1m2 area, over 70 readings are collected with the GreenSeeker sensor.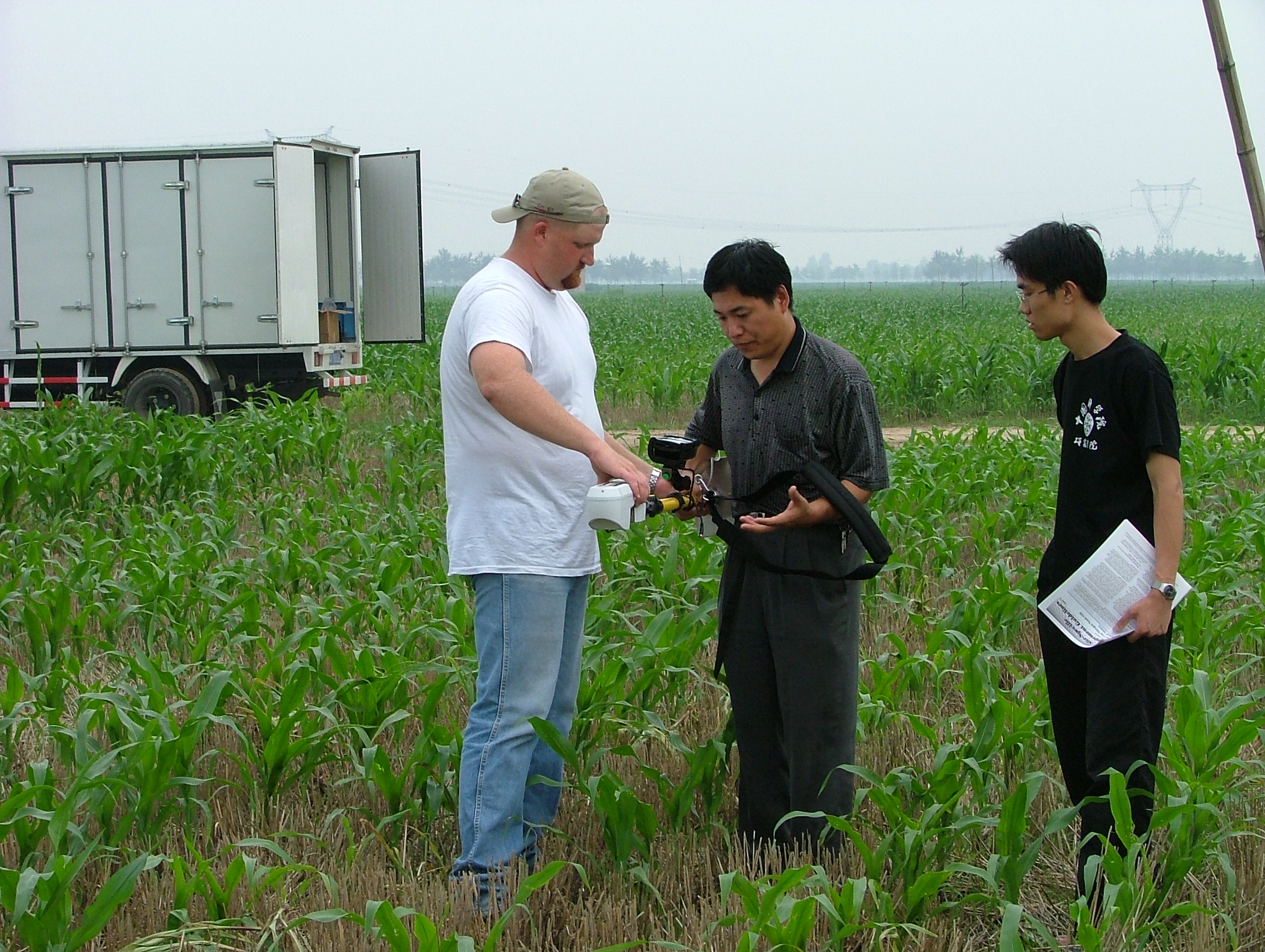 Dr. Kyle Freeman demonstrates the proper use of the GreenSeeker hand-held sensor to Mr.Yisong Cheng and Song in a corn field near Shijiazhuang, China