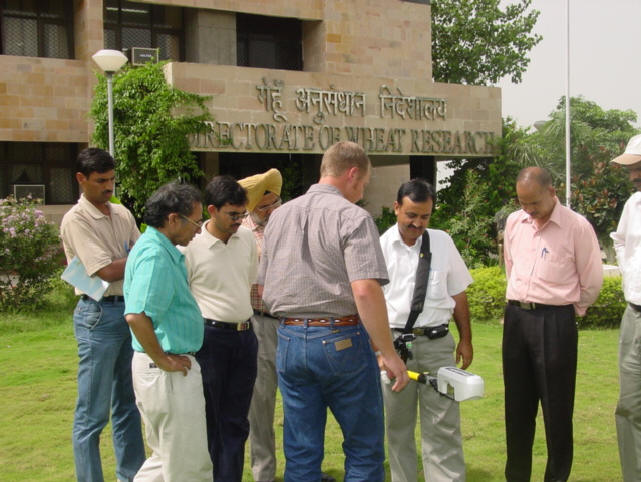 Kent Martin (OSU M.S. Student) instructs Wheat Program Scientists in the use and application of GreenSeeker Sensors. These active sensors provide calibrated NDVI readings, day or night. By active, this means the sensor provides its own light source and subtracts out ambient light. In doing so, readings can be taken at midnight or in the middle of the day while providing the exact same value.

Participants include R.K. Sharma, Raj Gupta, Yadvinder Singh, Virendra Singh, AS Kharub, Kent Martin, and Subhash Tripathi.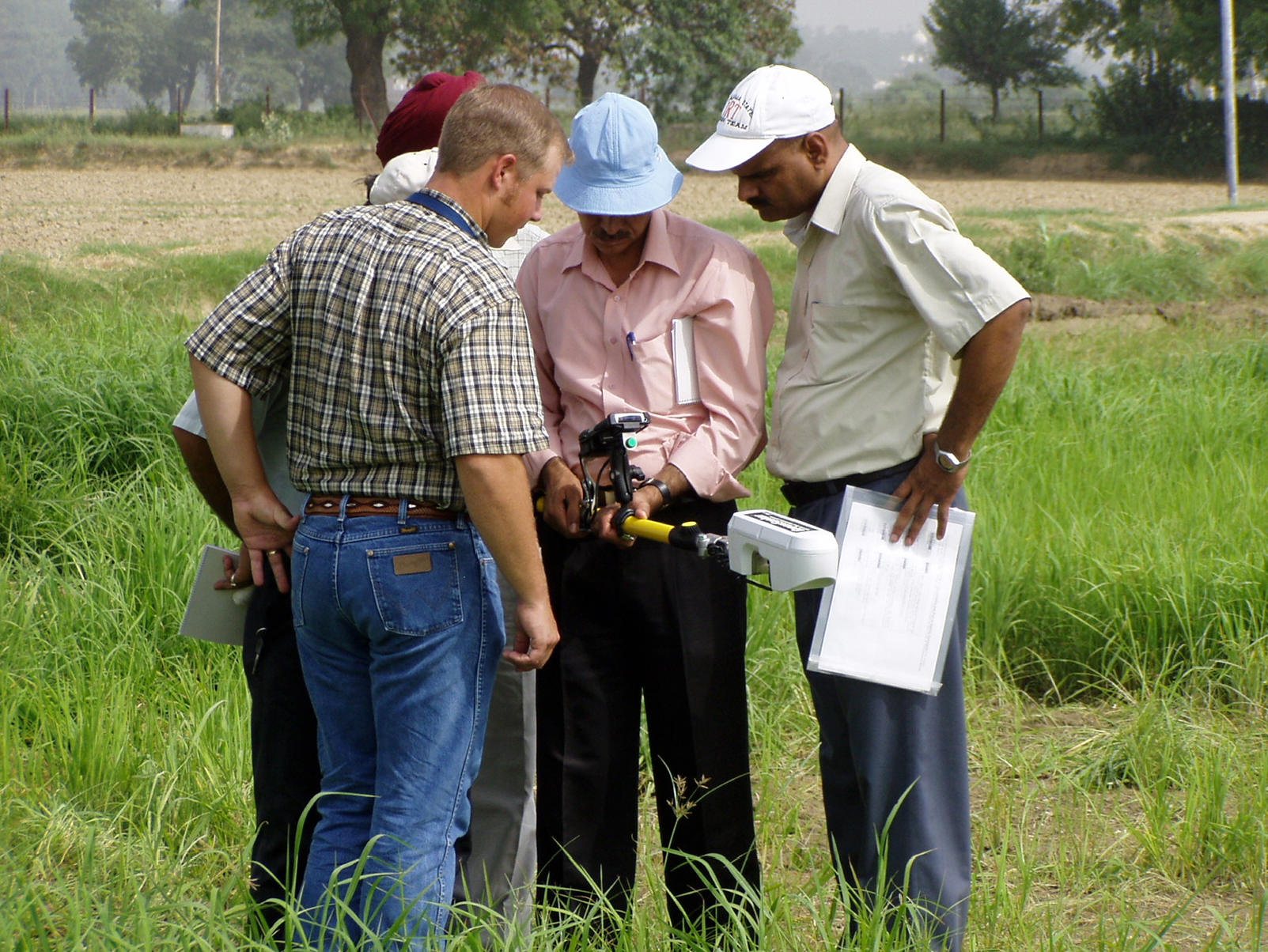 National Program Scientists from India discuss the use and applications of the GreenSeeker sensor. This is a red NDVI (normalized difference vegetative index) sensor that works well for wheat, corn, and rice. For systems where sensor readings are taken under full canopy cover, green NDVI sensors are recommended as per the work of Jim Schepers and Dennis Francis.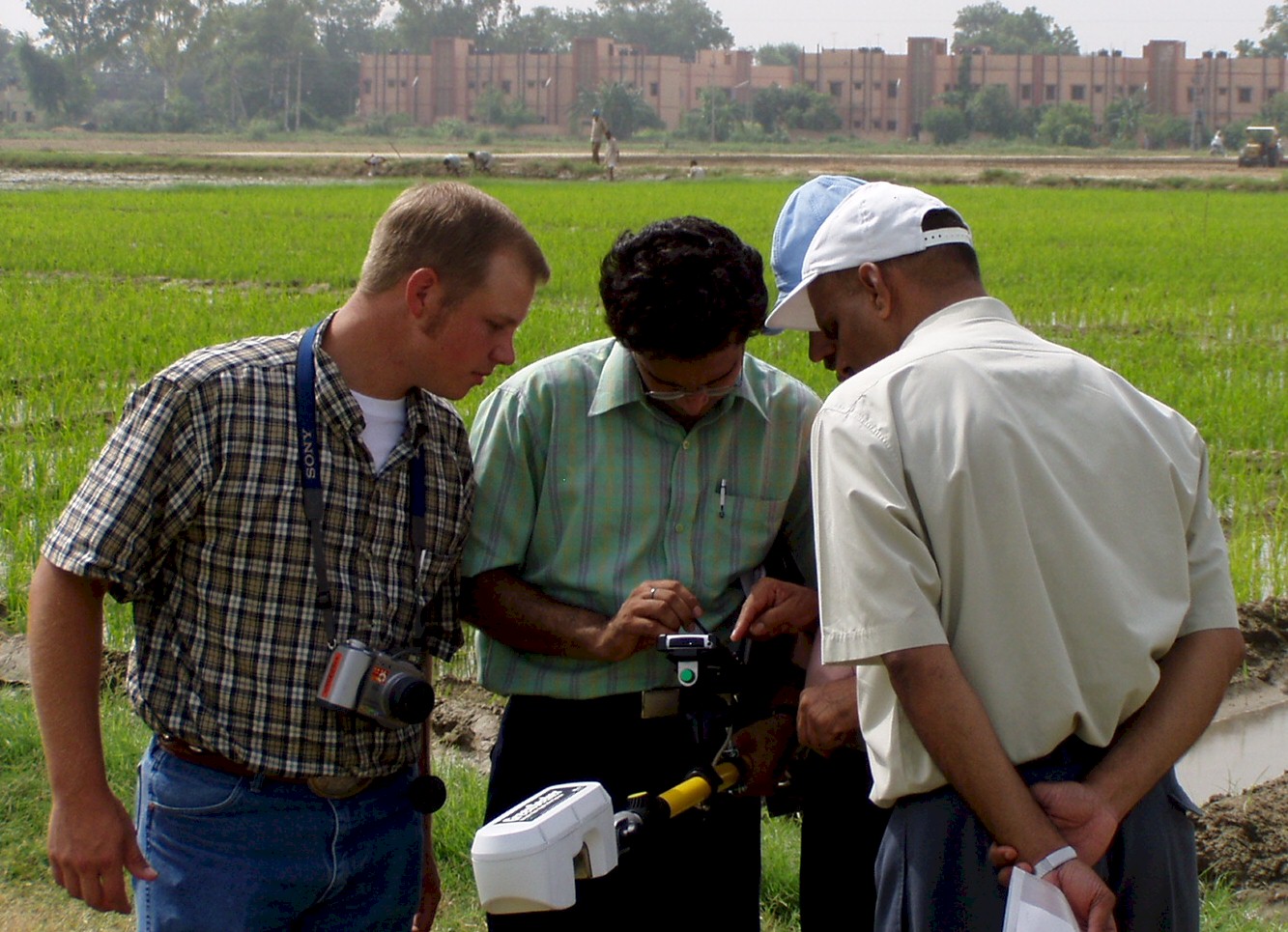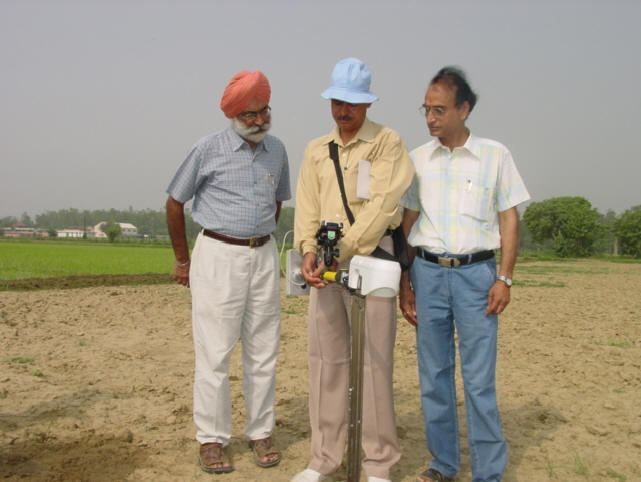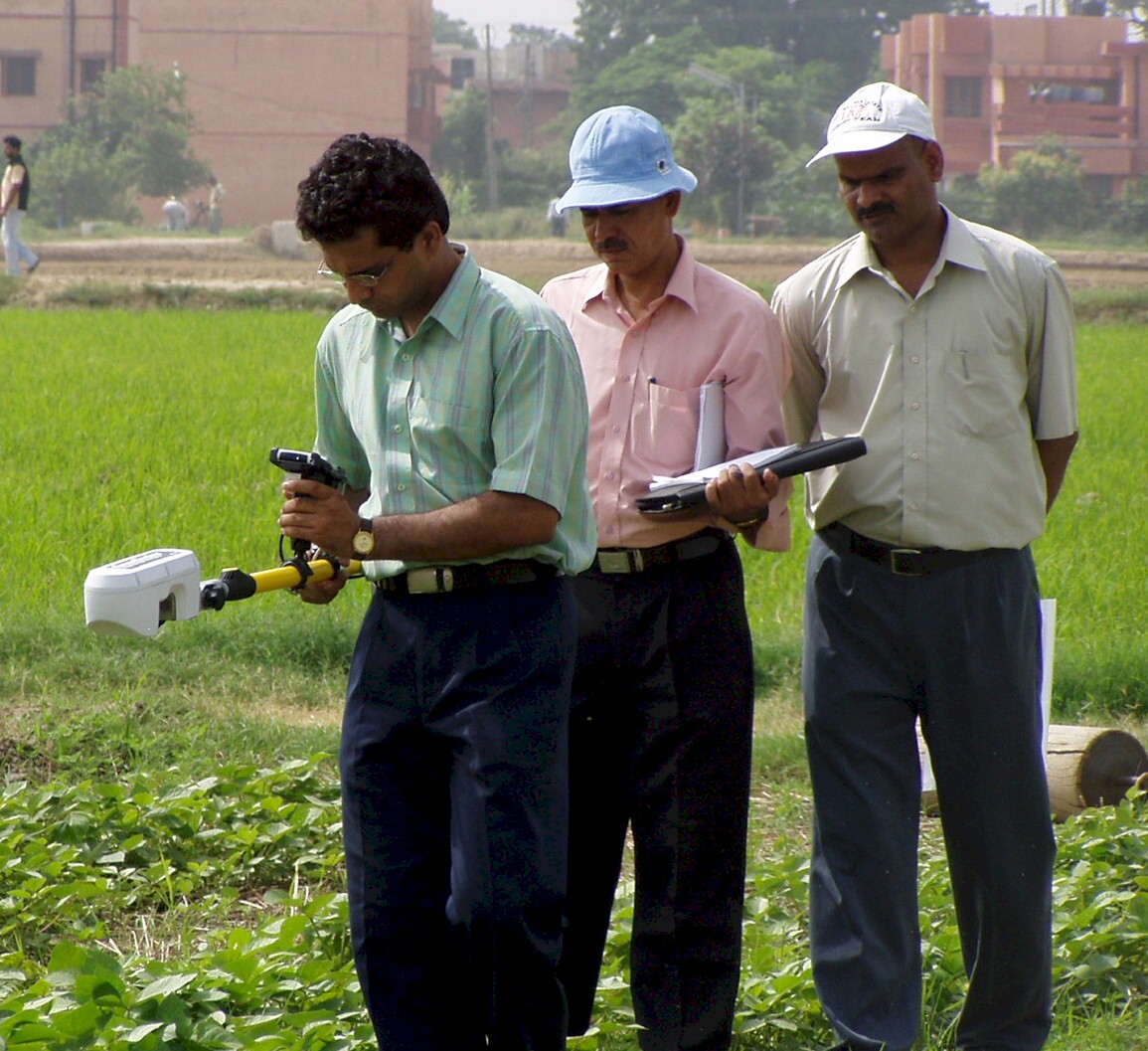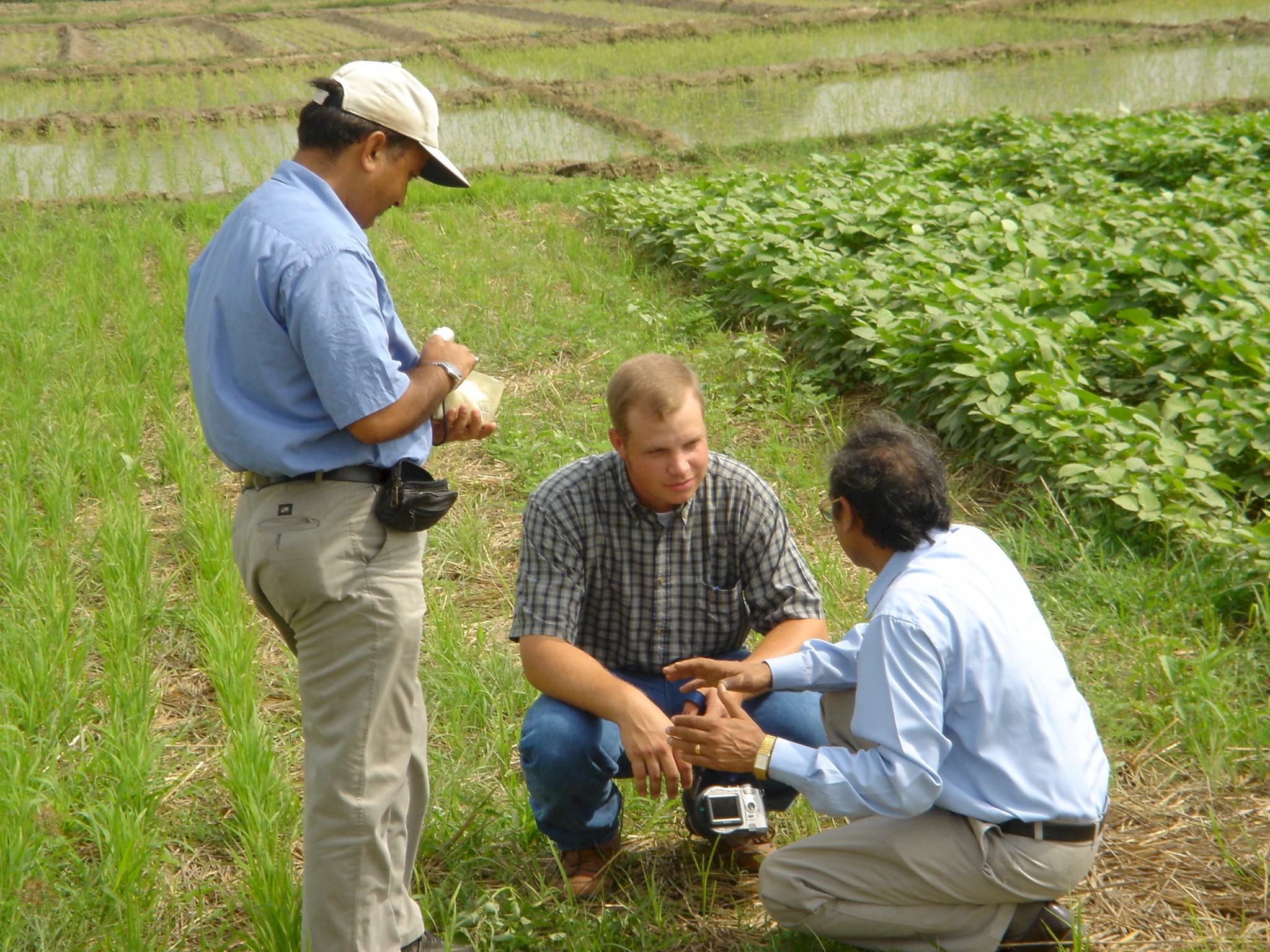 RK Sharma, Kent Martin, and Raj Gupta discuss the new methods used in no-till farming for rice production in India.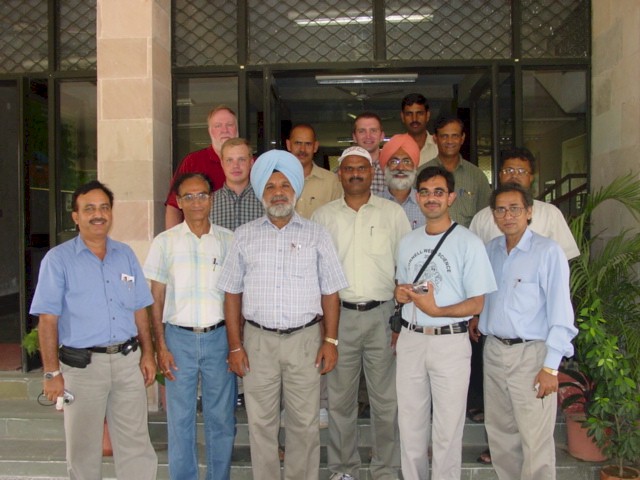 Pictured above are the participants of the training session held in Karnal, India. Front Row (L to R): RK Sharma, AD Mongia, Yadvendra Singh, Subhash Tripathi, Virendra Singh, Raj Gupta. Back (L to R): Jin Schepers, Kent Martin, AS Kharub, Ryan Moore, Bijay Singh, Samar Singh, RS Tripathi.