Dr. Robert L Westeman
Dr. John B. Solie
Dr. Marvin L. Stone


Dr. Robert L. Westerman,

November 20, 1938,

September 8, 2020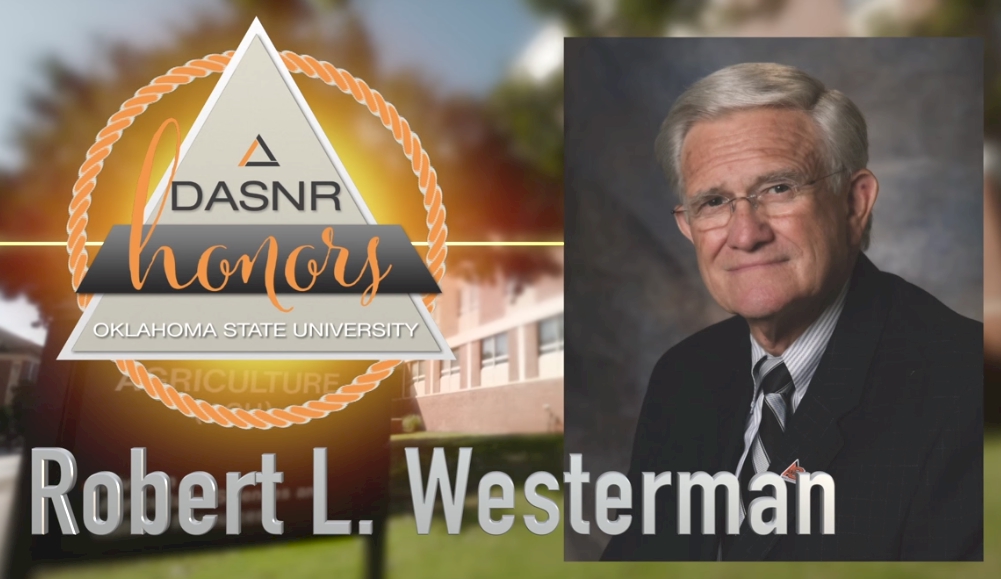 Colleagues and Students,

Yesterday, Dr. Robert Westerman died of complications coming from cancer. In his life he endured multiple open-heart surgery operations, the loss of his own son Brent to cancer and many other setbacks that we all face. He did have this incredible ability to recover no matter what the issue was that he faced. It was an honor for me to have been one of his many graduate students. For me, his most important attribute was that he was incredibly kind to everyone. He truly valued people and what we can accomplish together. It is a sad day, but that carries a lot of joy remembering all that he contributed to so many on this great earth.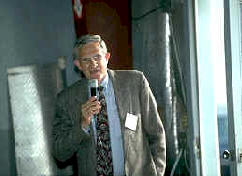 OSU Faculty


I am very sad to hear this news of Dr Westerman's passing. He was a great soil scientist and an extraordinarily caring human being. He was everything you said in your note--and more. All who knew him and worked with him were beneficiaries of his science, his mentoring and his human kindness. His was a life to be celebrated. I have fond memories of him when I was at the University of Arizona (1971-75). With his ever-present smile, he radiated goodness.I treasure the few times I met him in later years at ASA Meetings and on a visit to OSU. All who knew him at the U of A will be saddened to hear of his death. Yes, a light has gone out of our lives. We mourn his loss. But we will cherish his memory.

Sadly, John Ryan


To contact Dr. Westerman's wife Sharon, their address is listed below

Robert and Sharon Westerman
45 Yellow Brick Dr.
Stillwater, OK 74074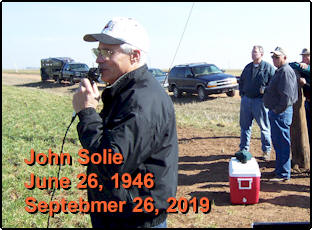 Dr. John Solie, June 26, 1946
September 26, 2019

Tribute to Dr. Solie
OBIT, Auburn, NE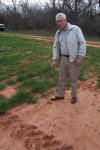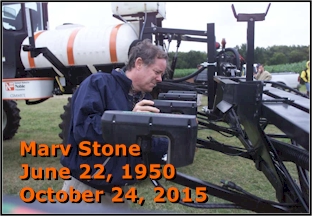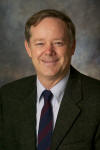 National Agricultural Sci-Tec Park in Changji City, Xinjiang Province , taken by Dr. Brenda Tubana, student of Dr. Stone.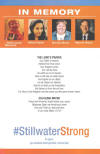 Memorial, November 3, 2015
Marvin and Bonnie Stone,
Nash Lucas, Nikita Nakal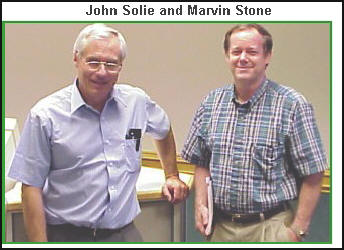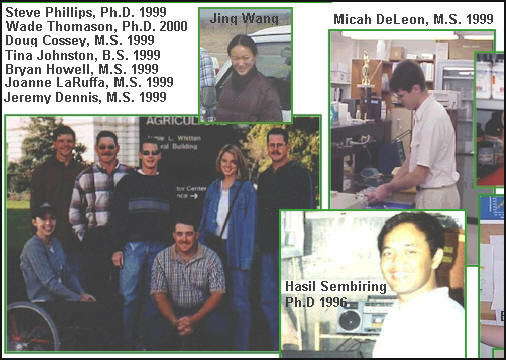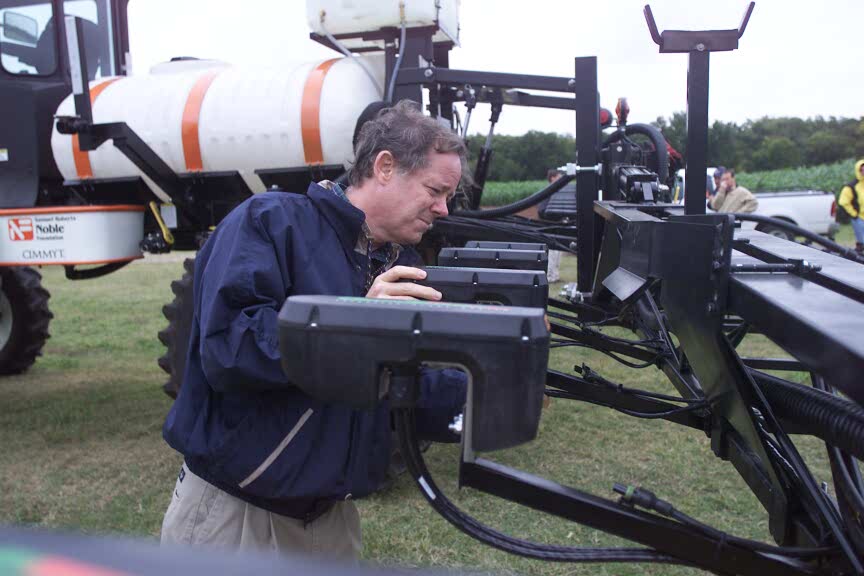 Marv Stone was not only a visionary, he was also incredibly kind. When asked for assistance to resolve and electrical problem in my house, Marv proceeded to draw the diagram, and in the end took it all the way back to the circuit box. And, he explained what was going on to boot. Lots of stuff in this diagram that only an engineer would understand! Thank you Marv





October 25, 2015
I was so sad to hear about Marv and Bonnie. When I first heard the news story before any details I thought about all of the OSU Greenseeker team and how this weekend must be affecting you all.
When I heard that Marv and Bonnie were killed, I can't even put in words the grief I felt. Marv Stone was certainly one of the most amazing men I have ever had the chance to work with.
I just wanted to reach out and you know that we in Ukiah will be sharing in the grief you and others must be going through.
Warm Regards, Ted Mayfield
Cuanto lo lamento, el Dr. Marvin Stone fue siempre un catedrático con una gran calidad humana y siempre disponible para los estudiantes. Mi sentido pésame por tan irreparable pérdida.

Edgar Ascencio
What a terrible loss. He truly was one of the kindest people I have ever known. My condolences.
Erna Lukina
It is so sad to loose such a great scientist. We will miss him forever.
Lawrence Aula (Uganda)
Sorry to hear of the tragic news on Dr. Stone and his wife Bonnie, and thanks for providing us a collage of Marv's life. He was a great man and inspiration to all of us. Please pass on my condolences and prayers to his family.
John
What a terrible thing and what a loss. Thank you for posting the photos. Despite my sadness, I had to smile a bit as I thought back through some of those moments – because I know that as soon as he fixed whatever it was, he was bound to wave us all over and try to explain to us what he was doing and how it worked. Ever the teacher. Please do forward the memorial information when available.
Wade
Dr. Stone will be greatly missed. May his soul rest in peace. Amen.
Peter
Oklahoma State University and the agriculture industry lost a very unique and powerful mind yesterday. Dr Stone was a visionary. He helped change the way innovative farmers around the globe view crop production. His ideas and inventions helped direct the way that my farming operation has taken. He was instrumental in developing the Greenseeker optical sensors used for many fertilizer applications, and was an integral part of the "precision sensing team". I had the privilege of working with him as a student and as a farmer. A senseless tragedy continues to unfold in Stillwater. Praying for the Stone family.
Also wanted to share that on facebook many people are using this image as their profile picture in honor of Dr. Stone.
<![if !vml]>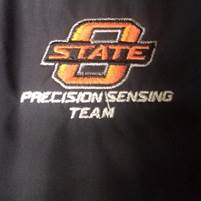 <![endif]>

Marty

I am deeply sad of loss of Dr. Marvin Stone. He was really very kind person and always smile. He made me fell comfortable for studying something difficult. He will be rememberred as a great scientist.
I heard of the accident also at CNN. Please pass our condolence.
Hasil Sembiring
Director General of Food Crops
MoA of Indonesia
Dr. Stone was one who told me everything about spectrometer, red-edge and how to bring all your science to producers field. I loved how you work with Dr. Stone.
He always made me smile with his kitty cell phone ringtone.
Dr. Stone will be greatly missed. My prayers are with his family, friends and the entire OSU and Stillwater community.
Yumiko
What a tragedy, I am deeply saddened by this loss. In Dr. Stone we have lost a wonderful person and great scientist. My prayers are with his family and the entire OSU community
Natasha
Hard to believe Dr. Stone is no more. One of the most humble, cheerful person and great scientist I have met. This is a huge loss to precision agriculture. Rest in peace Dr. Stone.
Sulochana
I heard the terrible news yesterday morning. Please accept my condolences on the passing of Dr. Stone. It was an honor to have known, worked and learned from such a great person and I will truly miss him. May God embrace you in comfort during this difficult time.
My prayers and thoughts are with the families and friends of the ones who passed away on Saturday.
Best regards, Jorge
Marvin was such a great guy. He definitely helped shape my career while I was at OSU, I certainly did consider him a friend and mentor. I am so sorry to hear of his tragic passing. Please know you are in my thoughts and prayers.
Jon
Dr. Stone made a huge impact in pioneering precision ag with the GreenSeeker. He was so humble in all he did. Blessed to have known this man and to have witnessed his passion for agriculture. Thank you, Dr. Stone for all you did for agriculture and OSU. Praying for everyone. - Courtney
Thank you for letting us know. Dr. Stone was always a cheerful face. Very sorry for the loss of these two.
Darin
There are no words to express the horror that happened in Stillwater. I knew Marv and Sue knew Bonnie from Whitehurst. What a shock when Marvs picture appeared on NBC news last night. I have been thinking about Marv all day a brilliant and pleasant person to know whose work has helped millions in the world. I am sure rewards await him and Bonnie. I cannot imagine the grief many must be experiencing.
Nick
No puedo creer lo del accidente de Dr. Stone. Estoy muy impactado, Roddy (Panama)
What a tragic loss. Dr. Stone will forever be remembered for being The Patient Teacher. His ability to teach students at all levels was incredible, and he always performed this task with a smile on his face. Please pass along my condolences to his family and the OSU precision Ag community. Kyle
I am deeply saddened by Dr. Stone and his wife passing. I still see his smile. Definitely one of the humble and smart professor I have very ever met. Dr. Stone you are gone but we will not forget the enormous contribution you made to this world. Rest in eternal peace.
, Emily
I am still in shock and deeply saddened. After years of you guys working together, I can only imagine what you must feel. I actually had Dr. Stone come out to SST a time or two to discuss data standards and transfer protocols and would occasionally bump into him around town. I send my heartfelt condolences to you and the entire agronomy and engineering team that worked so closely with Marvin. What a beautiful life. What a terrible loss.
I am still in shock and deeply saddened. After years of you guys working together, I can only imagine what you must feel. I actually had Dr. Stone come out to SST a time or two to discuss data standards and transfer protocols and would occasionally bump into him around town. I send my heartfelt condolences to you and the entire agronomy and engineering team that worked so closely with Marvin. What a beautiful life. What a terrible loss.
Curt
Marv was a brilliant and equally humble man. I always learned something from him each time we talked. He will be greatly missed. I will also remember his meowing cat ringtone, that always made me smile.
Jeremiah
I am deeply saddened to hear the passing of Dr. Marvin Stone and his wife. I was speechless and could not express my emotion. I was boarding a plane when I saw in the news the names of those who died in the Oklahoma State homecoming parade. When I saw "Marvin Stone" I was hoping it's a different person. Before taking off for Beijing, I received your email confirming his death. Ironically, the very reason I visited China for a week was to talk about the use of GreenSeeker in managing N fertilizer in cotton. The professor who hosted me bought two handheld units and an RT200 for her project. This has reminded me of Dr. Stone's great contribution to make this technology possible, and that countries across the world began to see the value of this technology. I took the opportunity to introduce him as among the great people behind GreenSeeker and also as a way to pay my last respects to Dr. Stone. He was such a wonderful, humble and intelligent person.
My prayers go to his family, friends, and for all of us. He will be dearly missed.
, Brenda

My condolences on the loss of Marvin and Bonnie. I only knew them through a few interactions I had with them and that was enough to realize what a wonderful and down-to-earth people they were. One of these interactions was at a OSU luncheon, when we sat at the same table and talked about things unrelated to work, including musical instruments. I was checking the webpage you have developed in their memory and I thought you may want to share the attached photo there. Saleh
Stories for Dr. Marvin Stone

Early on, Marv wanted to communicate with me that it wasn't "Engineering" unless you got it right the first time.

After working on many different indexes to predict wheat grain yield, using various passive sensors, and clearly uncalibrated readings, Marv tired of his fellow "agronomists". All of our indexes used empirical approaches that simply did not have "units". He forced our hand and asked that we use NDVI (a good predictor of plant biomass), but in order to combine data over sites or years, the divisor needed to be something that had "definite units". We quickly moved to number of days where GDD > 0. This allowed us to remove days where "growth" would not have been possible in winter wheat.



Marvin (Marv) Stone was our friend. His pioneering work led to the development of the worlds very first active NDVI sensor. This was later commercialized as the GreenSeeker and initially marketed by NTech Industries. Trimble Navigation later purchased NTech and as such became the owner of 11 patents that were a part of the GreenSeeker team at Oklahoma State University.
Marv and John Solie started as Assistant Professors at Oklahoma State University within weeks of each other in 1983. Marv came from Washington/Colorado, while John was a product of Nebraska and Maryland. John was also an experienced farmer and lawyer, having a law degree from Creighton University.
Together these two worked on an array of projects, but the Greenseeker sensor and system was their creation and their product. John worked more on the Mechanical Engineering side while Marv serviced all the Electrical Engineering needs. They were also incredibly good friends, colleagues, sounding boards, and collaborators. They had fun working together. If the two of them were in the room, the two very smartest people on this planet were present. In the end, I listened a lot, learned a lot, and was absolutely amazed, a lot, all the time.
When both retired a few years back, I was lost. While John moved back to Nebraska, Marv stayed in Stillwater and continued to help so many in the same way he had done his entire time as a faculty member. John too continued to work on many issues and unfinished business that we had as a team. Retirement to them meant they had to provide the same things, just with no office, and no pay. I talked to John this morning and he promised to get me a paper from added corn trials he had ran this summer in Nebraska using the Greenseeker sensors and the Greenseeker nitrogen algorithm.
A vigil will be held tonight on the south side of the Noble Research Center to remember the 4 people that died in the tragic accident on Saturday, October 24. While the senselessness of this past Saturday leaves an arduous odor and harsh taste on our tongues, Marv would take it as an opportunity to get it fixed. He had very little unfinished business in everything he took on.