Hand-Held GreenSeeker Sensors


Trimble Agriculture

(Greenseeker order link, Goto "Product")



(

SEE Quick Reference Card

)
How does the GreenSeeker Technology Work.... How do I get Started?

Origins of the Pocket Sensor
HISTORY (at bottom)
Review of the GreenSeeker Sensor
Hand-Held GreenSeeker Sensors Adapted to Deliver Nitrogen Fertilizer Rate Recommendations For Crop Consultants
Index Sensors (more pictures)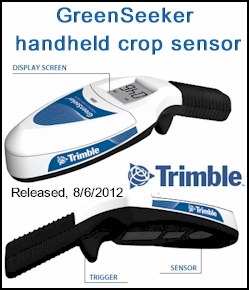 Bill Gates and Carlos Slim inspect the New Greenseeker sensors at CIMMYT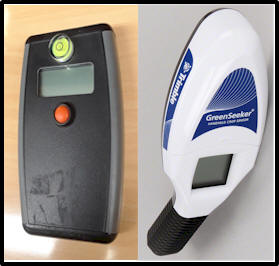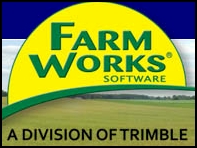 Order the GreenSeeker Hand Held Sensor via "Farm Works"


Field results testing Greenseeker and Greenseeker handheld crop sensors, Cali Colombia, February 2013



Origins of the Pocket Sensor





GreenSeeker Algorithm Files and Documents

CIMMYT Use of GreenSeeker Part A: Concepts and Case Studies
CIMMYT Use of GreenSeeker Part B: User Guide
Colorado State University evaluation of 2 NDVI sensors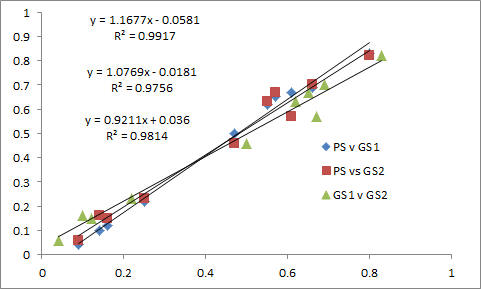 Comparison of several Greenseeker Sensors, Cali, Colombia, February 2013.
History of the GreenSeeker Sensor (Rutto and Arnall)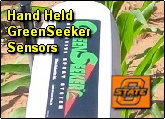 GreenSeeker Handheld Sensor Manual (from NTech Industries)
GreenSeeker Handheld PPT presentation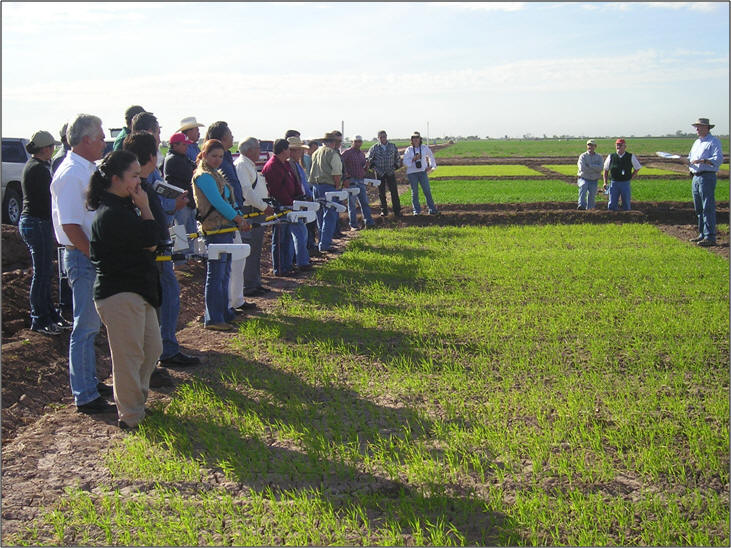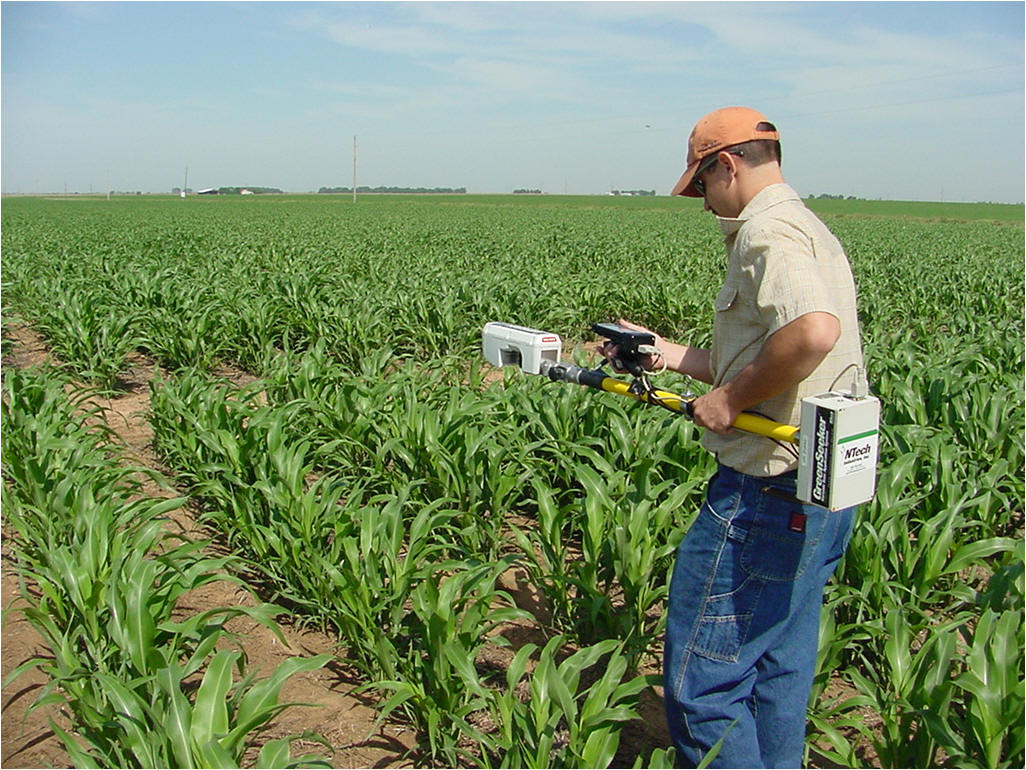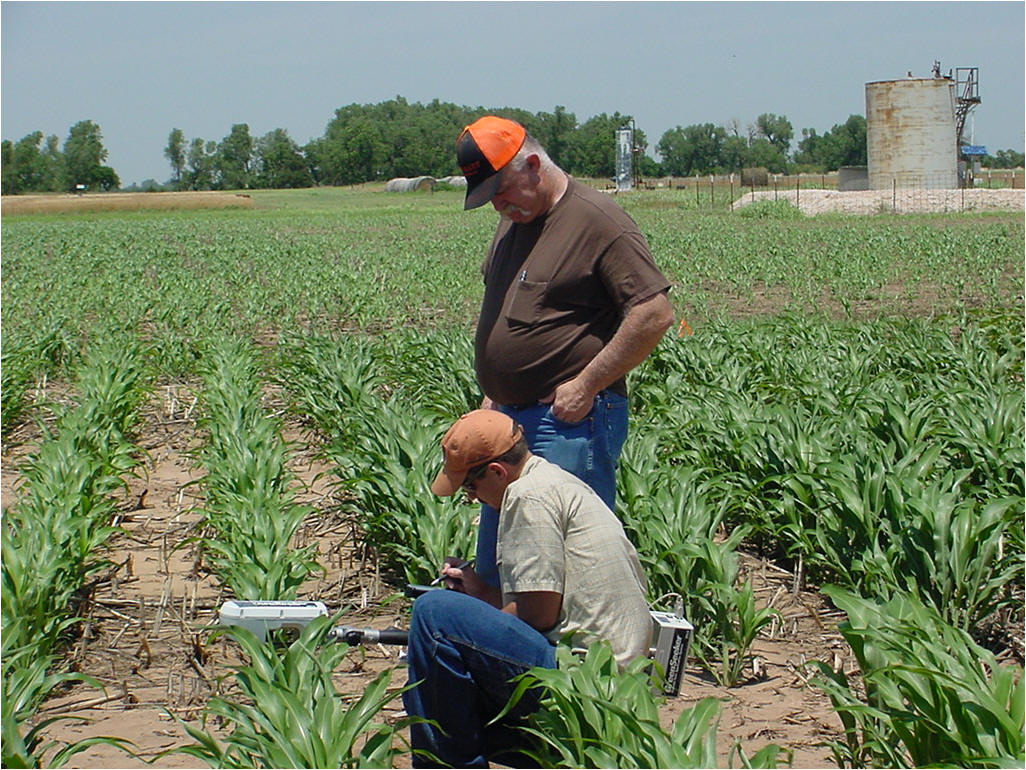 New 4-Band Active Sensor for combined NDVI and moisture stress detection
Influence of Residue on NDVI in wheat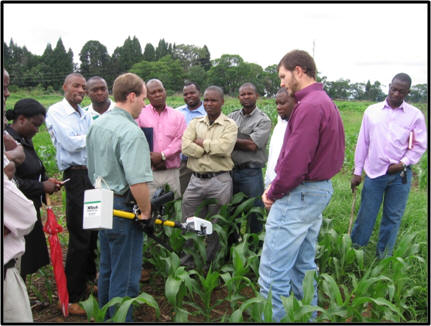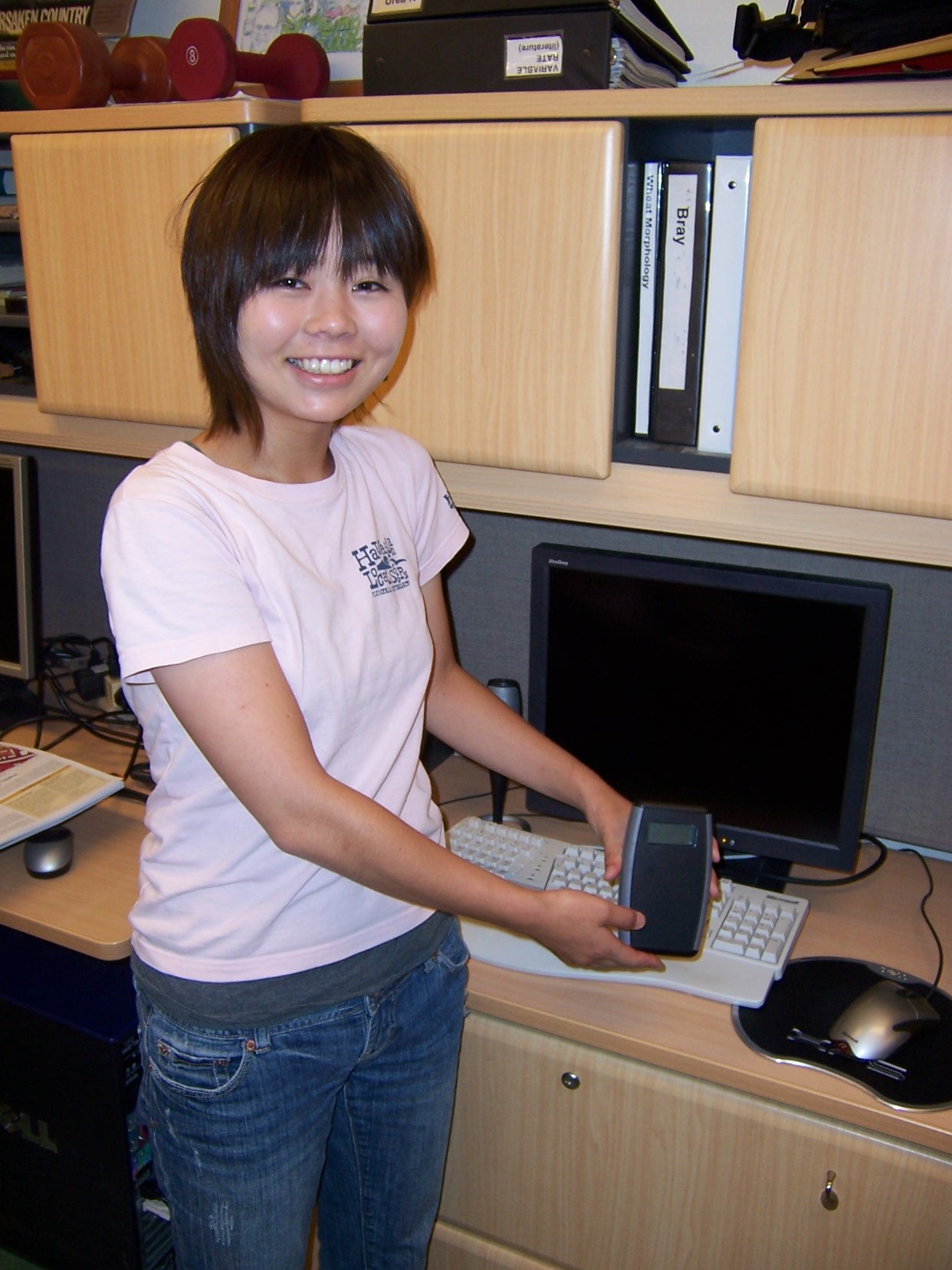 Yumiko Kanke demonstrates the new Optical NDVI Pocket Sensor developed at Oklahoma State University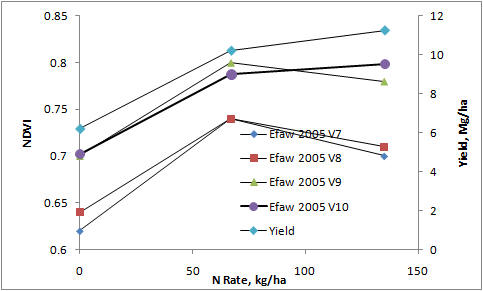 GreenSeeker NDVI readings collected at V7, V8, V9, and V10 growth stages in corn, and resultant grain yield (blue diamond)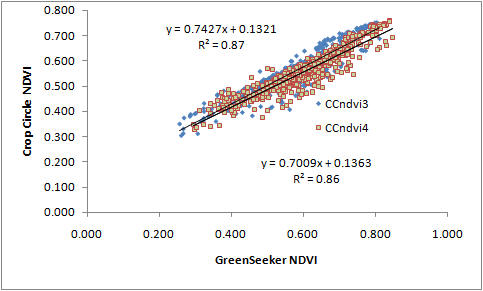 2007, reenSeeker versus CropCircle Measurements, Missouri (Hackman, Sandner, Gebhardt, Riedel)
Comparison of GreenSeeker and CropCircle Sensors (follow this link)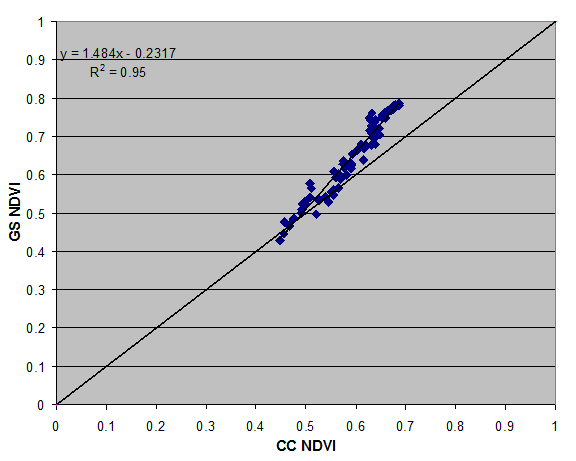 Work conducted by Drew Tucker, Kansas State University shows the expanded range of the GreenSeeker sensor in Sorghum when compared to the CropCircle

GreenSeeker versus CropCircle for wet and dry biomass prediction (follow this link)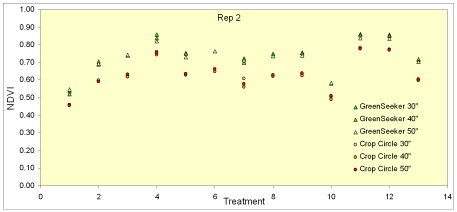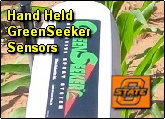 1. History of Optical Sensing at Oklahoma State
2. Increasing NUE with Precision Agriculture
3. Hand-held GreenSeeker Sensors Commercially available
4. Alternative Uses of the Hand-Held Sensor
5. Analysis of Wet vs Dry Soil Readings
6. Dirty Lenses from soil and fertilizer. How does this affect the Sensor?
7. CIMMYT Hand_Held Sensor Project, Erna Lukina, 1999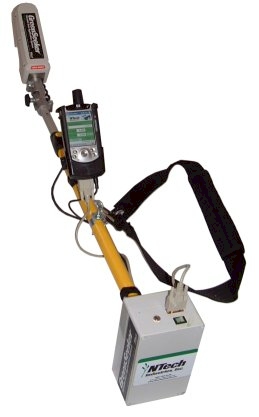 Does the GreenSeeker Sensor work when the Field of View is Compromised, Dirty lenses on the GreenSeeker?

Day versus Night Readings?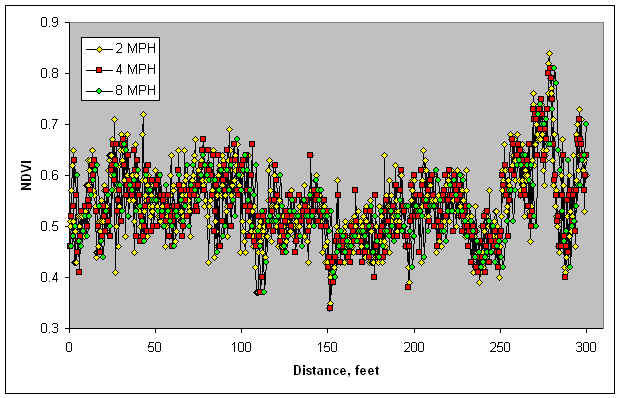 Effect of ground speed on sensor readings collected over 300 feet (bermudagrass pasture) with a range from 0.3 to 0.83 in NDVI (August, 2005, Efaw Experiment Station). As is noted, a higher frequency of data is collected at 2 MPH, but the trends are the same (2, 4, and 8 MPH)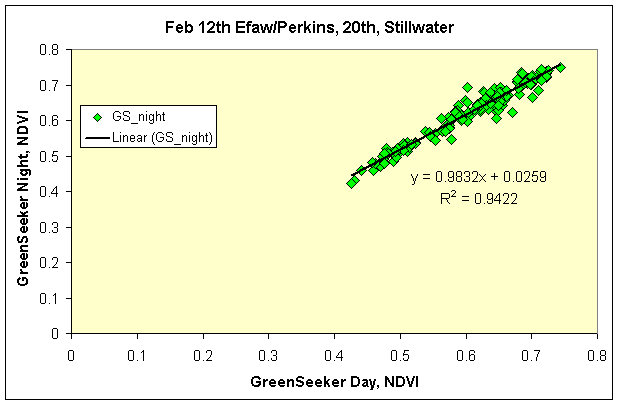 N-Tech Industries, Inc. - Ukiah, CA 95482 - 1-888-728-2436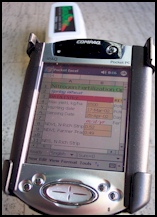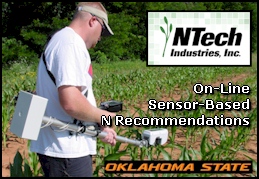 Hand-held GreenSeeker Sensors have now been adapted to include an EXCEL program whereby FIELD SCALE fertilizer N rates can be determined by Crop Consultants. This program is available in Spanish and English and is being tested in Mexico, Ecuador, and Oklahoma.

Current programs have been adapted for Winter Wheat and Spring Wheat and will soon be available for corn and bermudagrass pasture.


GreenSeeker Evolution, electronics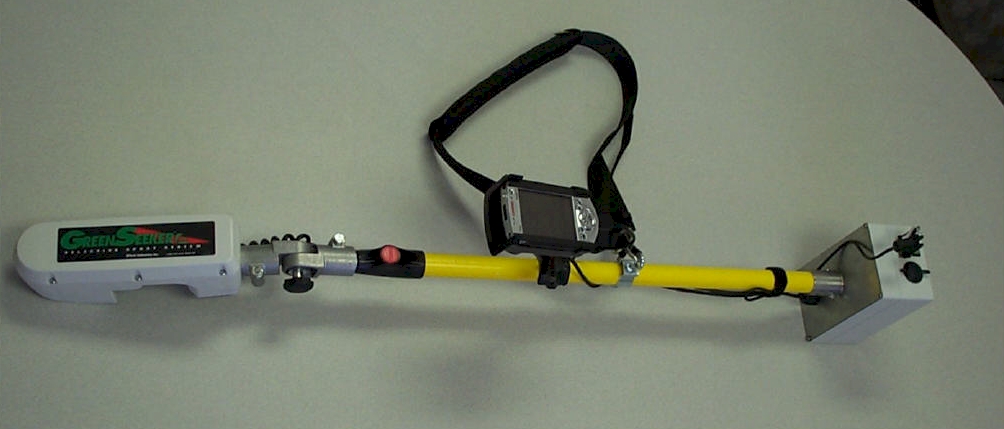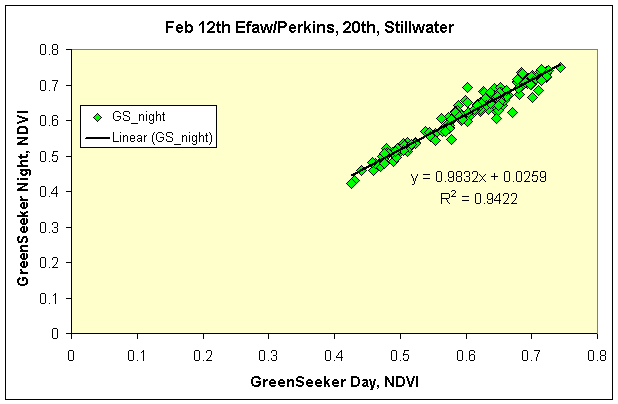 The graph above plots NDVI readings taken from 0.4m2 plots during the day (wheat, Feekes 4 and Feekes 5) versus the same plots where NDVI readings were taken at night.
The most recent configuration of the hand-held Greenseeker Sensor currently sold by N-Tech Industries.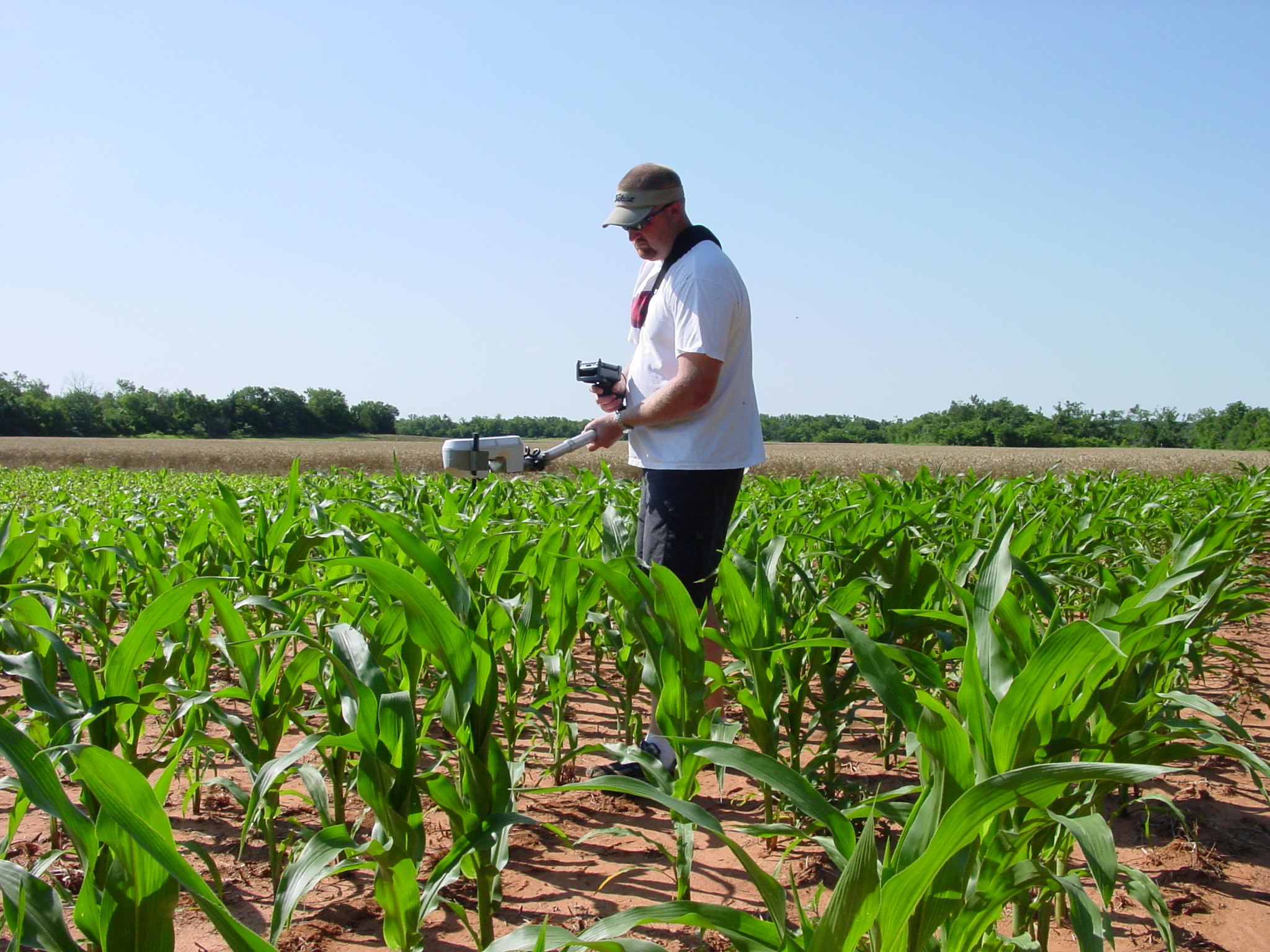 Ph.D. Candidate, Kyle Freeman collects by-plant sensor readings from corn near Stillwater, OK.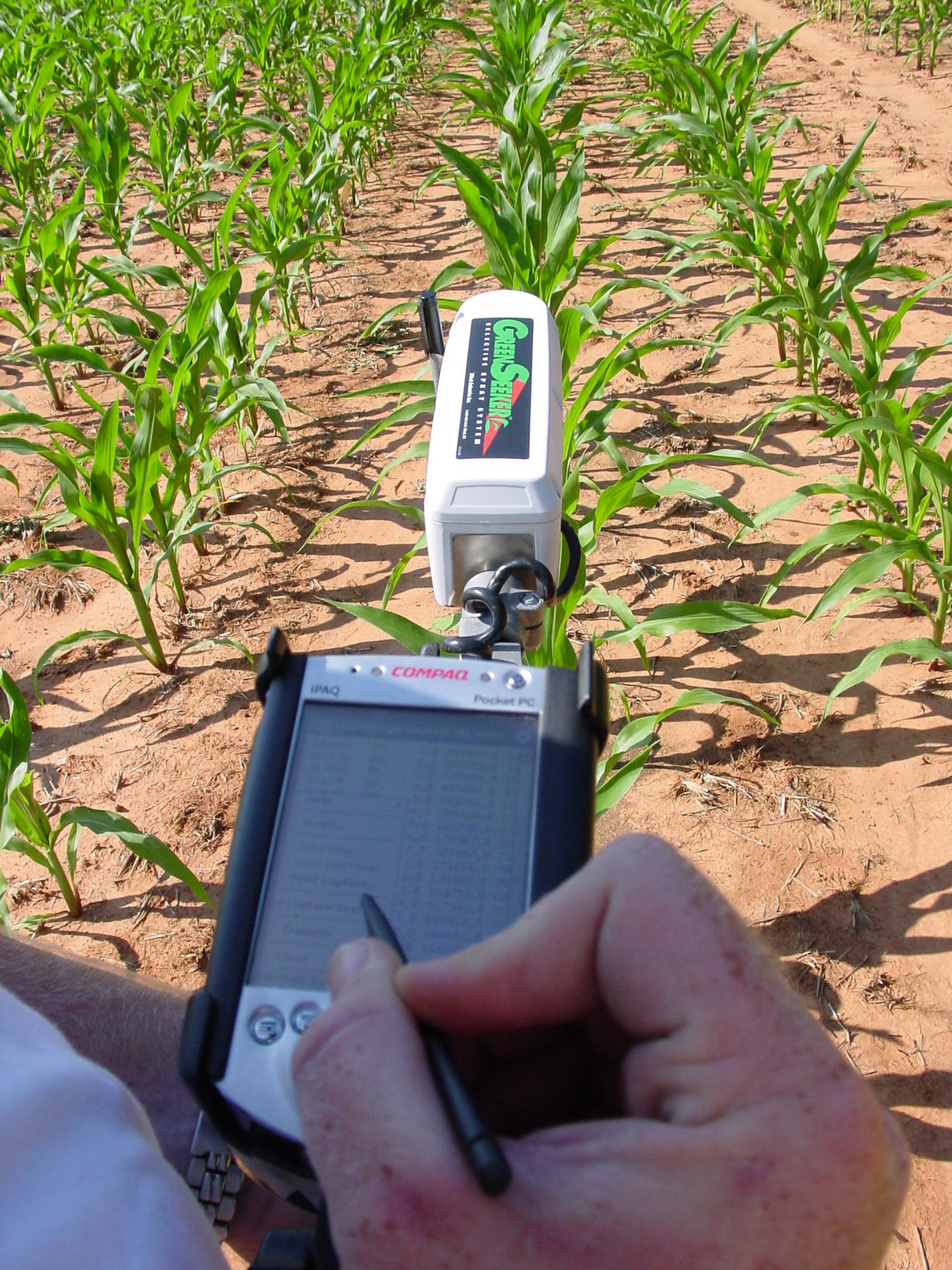 The hand-held GreenSeeker sensor is equipped with a COMPAQ iPAQ pocket PC and specific software for data collection. The GreenSeeker hand-held is an active sensor, emitting its own light, thus being unaffected by time of day or night, cloud cover, etc. This is the same sensor that is on-board the variable N rate applicator being developed by N-Tech Industries, capable of sensing and treating each 4 square feet in wheat in corn based on yield potential and a response index.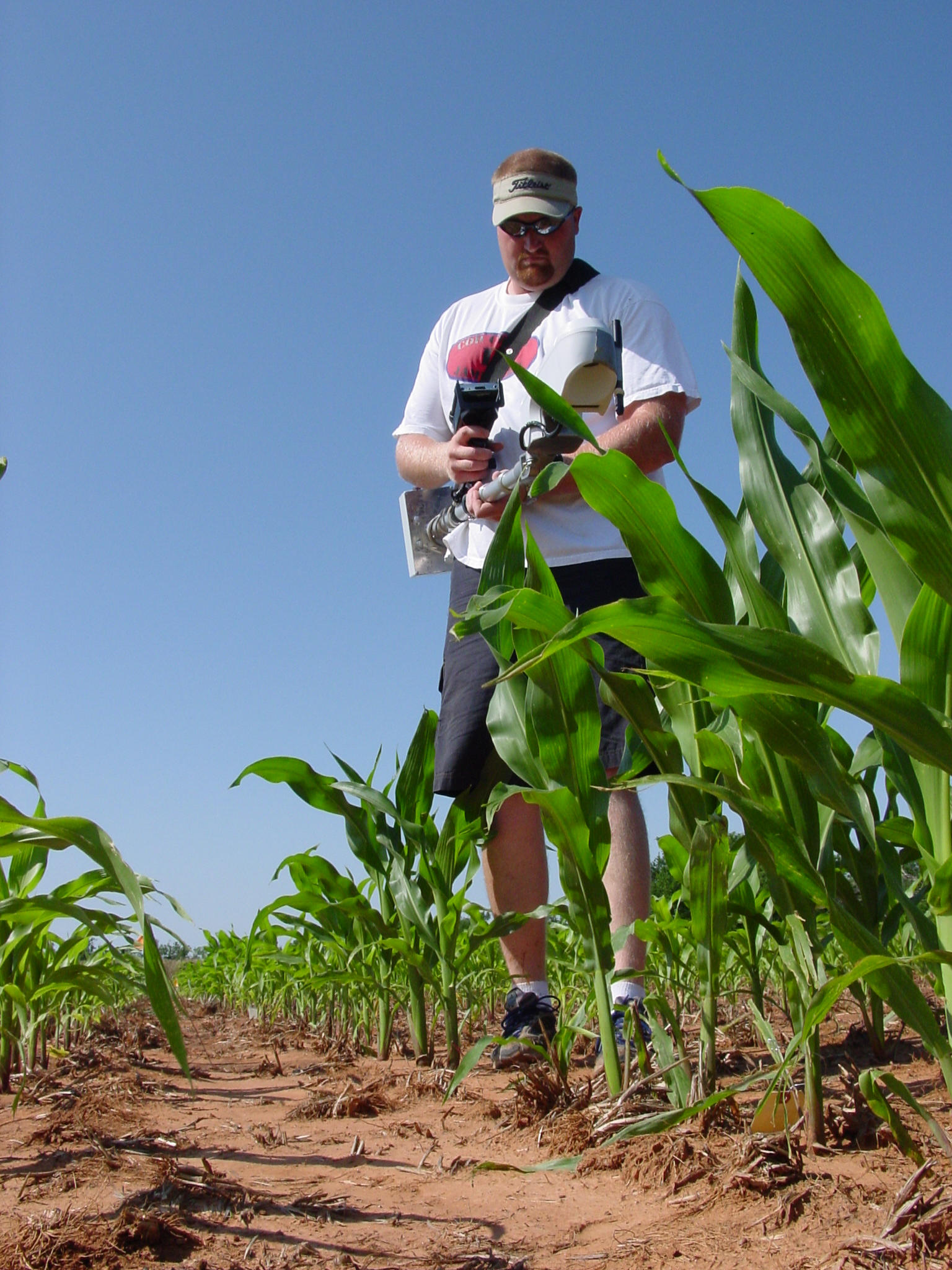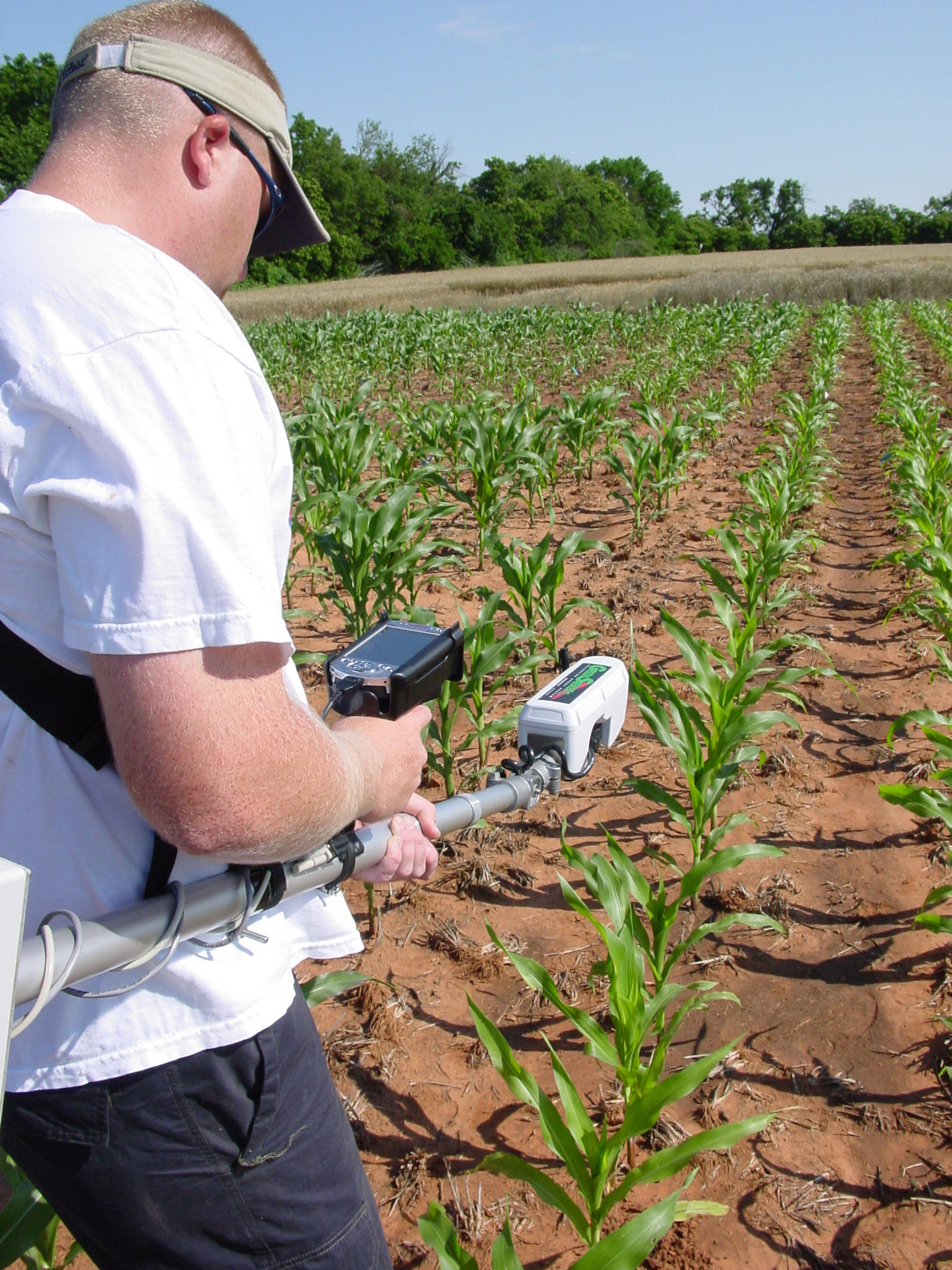 Video of the GreenSeeker Hand-held being used in corn (by-plant data collection)
Video of the GreenSeeker Hand-held being used in corn (by-plot data collection)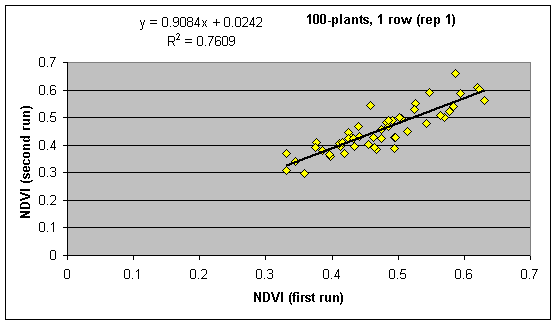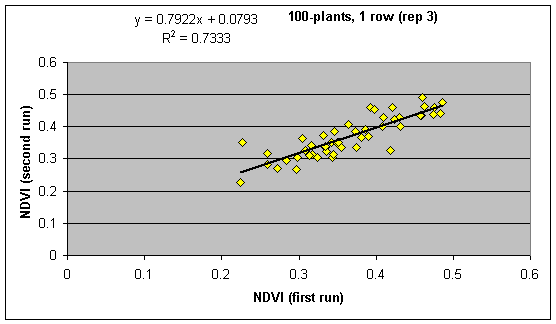 Correlation of by-corn-plant NDVI readings collected at different times from 100 consecutive plants in 1-row, with NDVI readings collected from the same 100 plants (30 minutes later) Stillwater, OK, 2002
Correlation of by-corn-plant NDVI readings collected at different times from 200 consecutive plants in 1-row, with NDVI readings collected from the same 100 plants, Tlaltizapan, MX, June 2002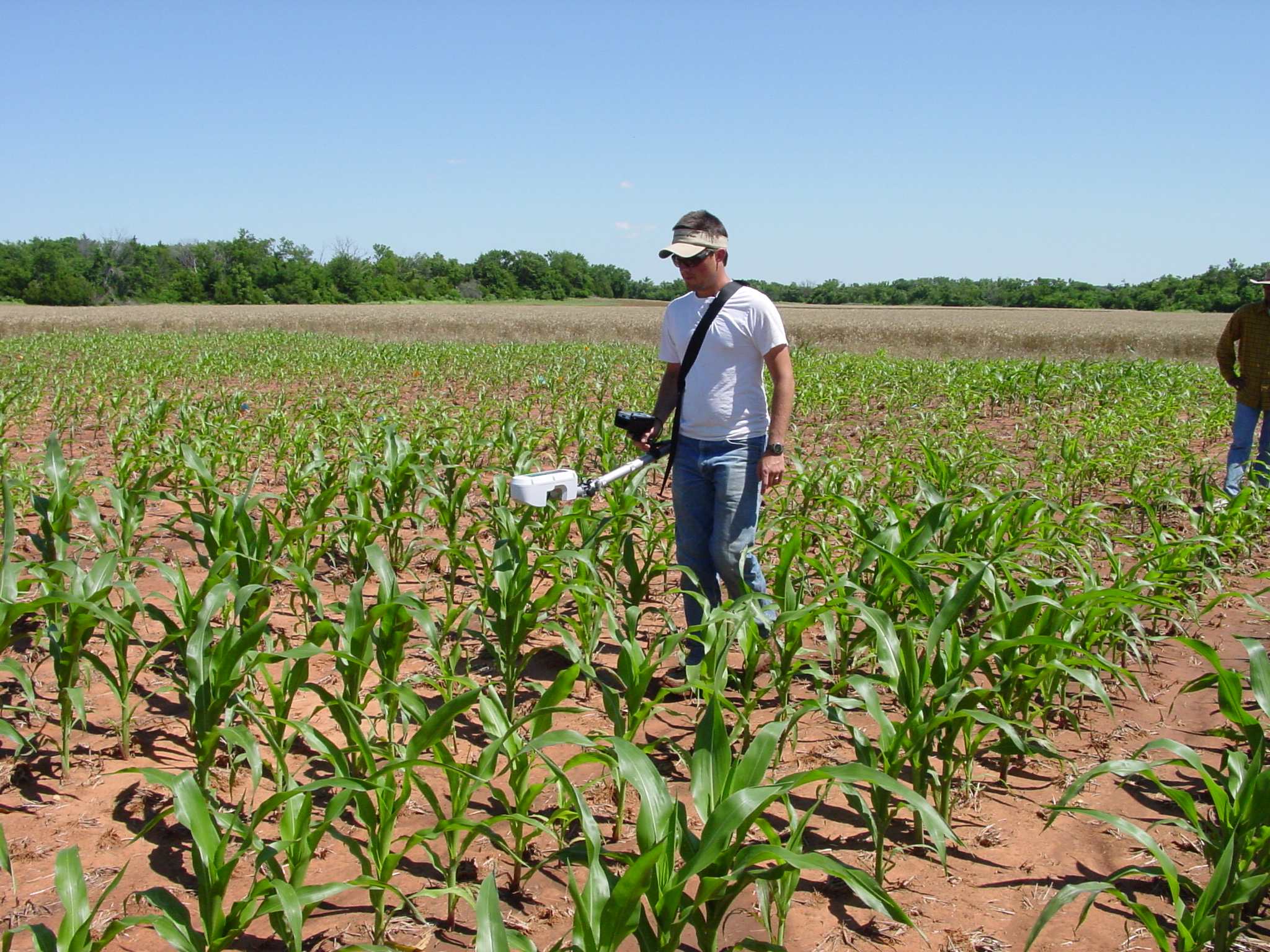 Kyle Freeman







HISTORY